How to play multiplayer in Dead Island 2
Learn how to play co-op multiplayer in Dead Island 2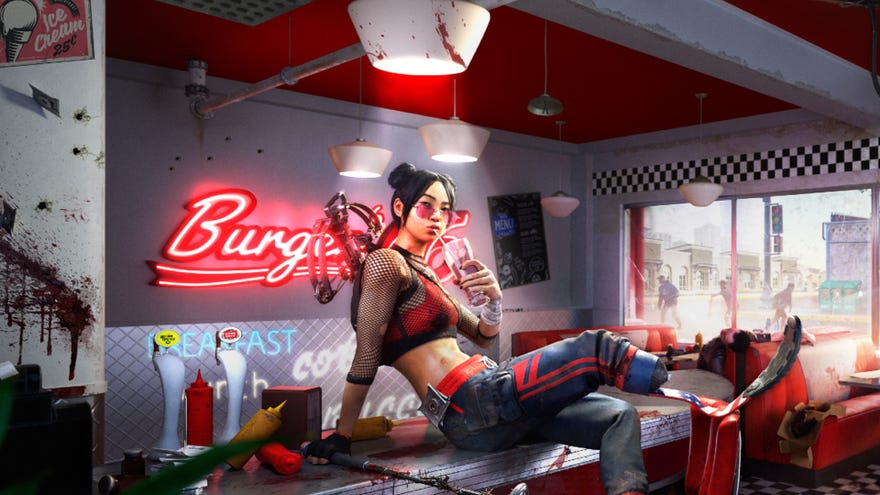 Want to play Dead Island 2 multiplayer? Smacking zombies with your pals is always a good time, so you'll be glad to know that you can play multiplayer in Dead Island 2. Whether you want to form a kickass co-op crew of zombie slayers or need some help clearing some of the game's toughest missions, then you're in the right place.
In this guide, we'll break down how to play Dead Island 2 multiplayer, so that you can form your own slayer squad in co-op with your friends.
How to play Dead Island 2 co-op multiplayer
Dead Island 2 has co-op multiplayer for up to three players in the same session (you and two friends).
Below, you'll find a step-by-step guide showing you how to setup a co-op multiplayer lobby in Dead Island 2:
From the main menu, select Continue, and then select the lobby type that you'd prefer: Single Player, Public, Invite Only, or Friends Only.
When in-game, open the pause menu and select "Social".
Press F1 to bring up a list of friends on your Epic Games account that you can invite.
To join a lobby, you can either accept an invite from a pal or just hit the "Join" button in the main menu. This lets you load into a random public lobby, so you can meet new slayers to slice zombies with. It's like blind dating in the apocalypse. Isn't that lovely?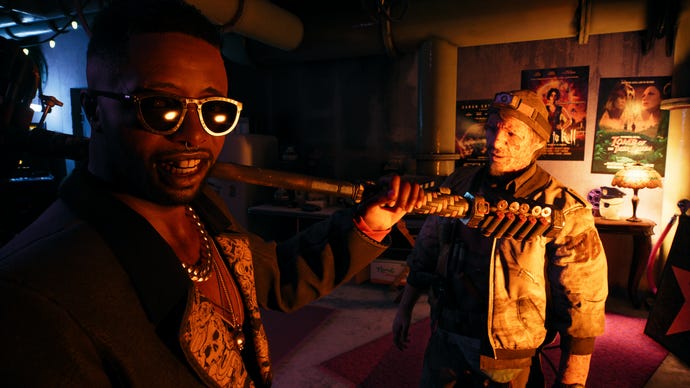 When does multiplayer unlock in Dead Island 2?
You'll unlock multiplayer in Dead Island 2 during the "Call the Cavalry" mission, which is roughly an hour into the game.
---
Does Dead Island 2 have crossplay?
Dead Island 2 does not have crossplay. Xbox and PlayStation players cannot mix, nor can they can play with those on PC.
However, Dead Island 2 does have cross-gen multiplayer. PS4 and PS5 can play together, as can those on Xbox One and Xbox Series X/S.
However, players on PS4 and Xbox One/Xbox One S cannot host multiplayer sessions in Dead Island 2. Hosting sessions is limited to those on PS4 Pro, PS5, Xbox One X, Xbox Series X/S, and PC.
---
Does quest progress save while playing co-op?
Quest progress is saved while playing co-op, regardless of whether you have joined or hosted the session. If you join a pal and play the first 10 main quests, you could pick up from there in single-player and keep going!
However, there is one big restriction. In Dead Island 2, you can only join players who are on the same quest or earlier in the story. You cannot join a lobby that is on a quest that you've yet to unlock. If a friend is further ahead, they can join you and help you catch up instead.
---
Do you keep items if you leave a co-op session in Dead Island 2?
Any items that you pick up while playing online in Dead Island 2 will stay in your inventory. Like quest progress, any items you find will still be available if you leave to continue playing in single-player.
That wraps up our guide on Dead Island 2 co-op multiplayer. For more, take a look at our guide on how to fast travel in Dead Island 2. If you're hoping to take a trip to Hell-A later this week, check to see if your rig matches the Dead Island 2 PC system requirements.