Enter The Gungeon reloads with Advanced Gungeons & Draguns update
Shoot outside the screen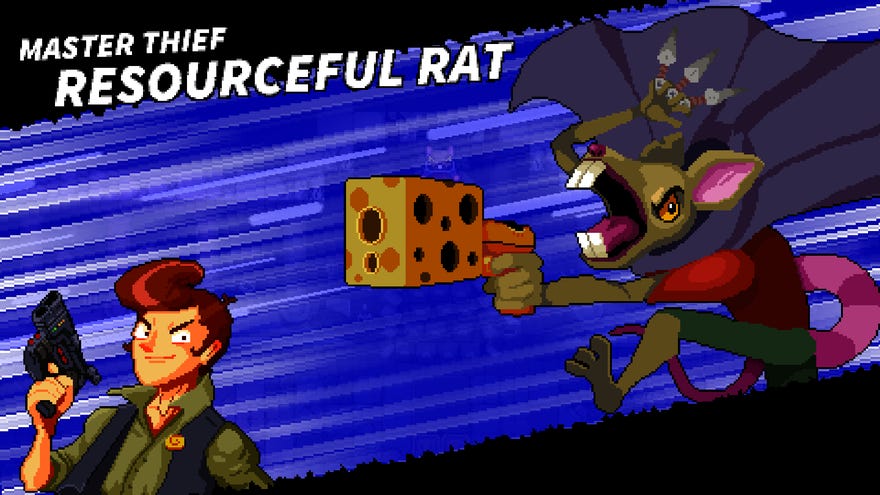 New guns, enemies, minibosses, NPCs, room layouts and oh so much more--including the ability to slide over tables like a cool dude--arrived in Enter The Gungeon today with the launch of its long-awaited 'Advanced Gungeons & Draguns' free content update. My main grumble about the roguelikelike action-RPG dual-stick shooter wasn't that it needed more items but rather that so many of its items sucked, so I'm glad to hear that AG&D also brings a rebalancing aimed at giving players more good stuff sooner. Not that I'm turning down new stuff, mind.
"Overhauled the drop rate which makes the Gungeon a more generous place," developers Dodge Roll explain, "this improves shop contents, increases room reward frequency, and tweaks item/chest drop rates, particularly early in runs."
Though for gungeoneers who like the misery, the new loot balancing is an option which can be disabled. And you can make the game even more challenging by finding Tonic the Sledge-Dog, who'll juice you up with 'Turbo Mode'.
For those who do want new stuff (I didn't play nearly enough to feel I'd exhausted it myself), AG&D includes... a new secret boss, two new minibosses, a battle with that dastardly Resourceful Rat, "hundreds" of new rooms, "dozens" of new weapons, helpful new PCs, and 500-ish new item synergies. Stuff. Lots of stuff.
See the version 2.0.0 patch notes for more details, or this post for the colourful and breezy highlights. The update is now live on Gungeon's Steam and GOG versions.
For those who've not yet entered the Gungeon, the game is half-price on sale now. You'll find it on Steam and GOG for £5.49/€7.49/$7.49. And it is a good'un, as our John will tell you in his Enter The Gungeon review.