Fallout 76 release date, PC system requirements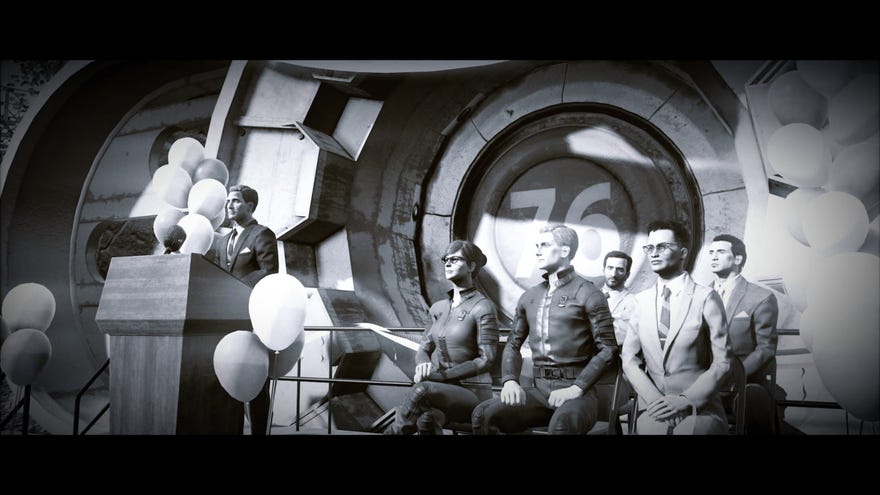 With only mere days until the Fallout 76 launch date, everyone who was interested has now had the chance to play the beta and come up with their own thoughts. There's still a small amount of time until then, so in order to prepare you for Reclamation Day, we've prepared this short guide that details Fallout 76's release date, as well as the system requirements in order to play the game.
Fallout 76 release date
You don't have long to wait until the game officially launches on November 14th. The game will be available either digitally via the Bethesda Launcher, or one of the physical editions. The special "Tricentennial Edition" also includes the following items:
Tricentennial Power Armor Customization for the T-51, T-45, T-60, and X-01 Power Armors.
Tricentennial Weapon Customization for the 10MM Pistol, Hatchet, and Laser Rifle.
Spectacularly Handsome Vault Boy Mascot Head.
Patriotic Uncle Sam Outfit.
Celebratory Vault Boy Saluting Emote.
First-Class Tricentennial Workshop Posters.
Tricentennial Commemorative Photo Frame.
When it is released, you may find yourself wanting to know something specific about the game. I've been busy compiling everything I could find about the game. Head to our Fallout 76 guide hub to get started.
Beta saved progress
It may now be over, but those who had played the Fallout 76 beta should be able to carry on when the game launches right where they left off. However, there are reports that those who participated in the beta and want to free up some hard-drive space have fond that they are having a few issues trying to uninstall the game. No official word on that specific detail. but Bethesda are saying that the game will have a "small update to their existing B.E.T.A. download to prepare them for November 14." For Matthew's impressions of the beta and trying to play the game solo, have a butchers at the video above.
Fallout 76 PC system requirements
Whether you are playing either the beta or the full game on its release date, they both have the exact same system requirements. In the official FAQ for the Fallout 76 beta, the file size of the beta version is 45GB, though the full version of the game will extend this to 60GB via a 15GB update in the Bethesda Launcher.
Performance is going to be a rather big factor, so you'll want to get the best frame rates possible. In order to give you a threshold as to the performance you can expect from your system, I've put both the minimum and recommended specs in full below:
Fallout 76 minimum specs
Requires 64-bit processor and operating system
OS: Windows 7/8/10 (64-bit OS required)
Processor: Intel Core i7 4790 3.6 GHz/AMD Ryzen 3 1300X 3.5 GHz or equivalent
Graphics: NVIDIA GTX 780 3GB/AMD Radeon R9 285 2GB or equivalent
Memory: 8 GB RAM
Storage: 60 GB of free disk space
Fallout 76 recommended specs
Requires 64-bit processor and operating system
OS: Windows 7/8.1/10
Processor: Intel Core i7-4790 3.6 GHz / AMD Ryzen 5 1500X 3.5 GHz
Graphics: Nvidia GTX 970 4GB / AMD R9 290X 4GB
Memory: 8 GB RAM
Storage: 60 GB of free disk space
That's everything we have for you for details on the game's release date and system requirements. With the release date coming thick and fast, we'll be producing a fair few guides in order to get you started with making your mark in Appalachia. For details about the new diseases and mutations, go to our Fallout 76 diseases and Fallout 76 mutations guides, while our Fallout 76 perk cards guide has plenty of specific information about the major change to upgrading your character's abilities.