For What It's Worth: Call Of Duty Will Be Best On PC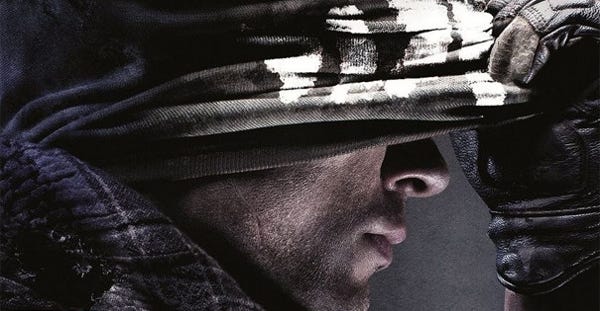 It is a time of unexpected occurrences! For one, we've written more about Call of Duty this week than we normally do in an entire year. That might be a slight exaggeration, but we tend to provide more coverage of actual gill-endowed, often delicious cod than we do COD. Recently, however, there's been a fair deal of - gasp - rather interesting news about Activision's endlessly annualized behemoth. And the latest tidbit? Apparently Infinity Ward's actually putting a lot of extra work into Call of Duty: Ghosts' PC version. WHAT UNIVERSE IS THIS.
Speaking with Kotaku, executive producer Mark Rubin explained that Ghosts' PC port will be far from ghastly. To the contrary: he claims it'll even top the next-gen versions - graphically, at least.
"PC is taking a different tack from previous games [in the series]. Now, PC has its own set of assets [instead of just reusing console assets]. It's going to look better than any Call of Duty we've ever made on PC. They're actually using an even higher version in many cases than the next-gen consoles, from a texture standpoint."
Exciting! Granted, Call of Duty's never really been known for its looks, so I'm not expecting anything particularly mind-blowing.
It bears mentioning, however, that Infinity Ward's been extremely cagey on the subject of dedicated servers, which doesn't bode particularly well. That said, Rubin did say he can't talk about that "yet" in a chat with Eurogamer. So perhaps a reveal's on the way this time around - as opposed to the typical hope-crushing killstreak denial we've grown so accustomed to? We shall see, I suppose.
So, Call of Duty: Ghosts. It has playable women and dogs and graphics and dudes and guns! That's so many things that they just barely fit on one set of fingers. In other words, nearly infinity. Speaking of, do you find yourself feeling swayed by Infinity Ward's kind of vaguely appealing promises?