Fortnite's Support-A-Creator event lets entertainers benefit from fans' in-game purchases
Benedictory royale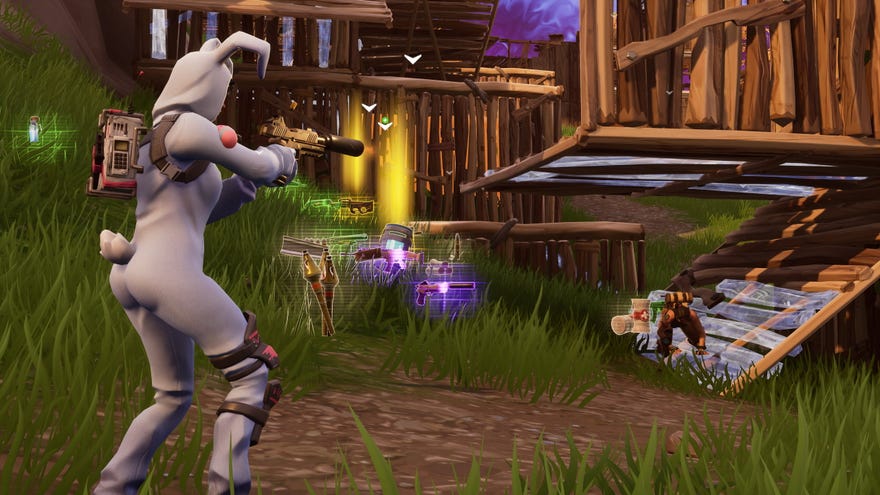 Quite a few people play Fortnite Battle Royale, to put it mildly. But the game's also become a global spectator sport, with tens of thousands of people watching others play on Twitch at any given time. Starting from next week, the Support-A-Creator event will give these community leaders a cut of what their fans spend in game.
For players, it's very straightforward. Once the event begins, you can visit either the Battle Royale or the Save The World store to select a participating creator using their Epic tag. Once chosen, they'll receive approximately 5% of what you spend. If you netted any of the in-game currency for free through gameplay or other events, it'll still count towards their total, so it's actually a little better than a straight conversion. After two weeks, you'll be asked again who you want to support, or you can change it yourself at any time.
Hopefuls can apply to participate on Epic's website. The criteria are pretty wide open, inviting in "video makers, streamers, storytellers, artists, cosplayers, musicians, and community builders," with "communities large and small." Though not too small – you'll need at least 1000 followers on one social media platform or another to qualify.
Equally, they're careful not to promise too much here, and recommend expecting "modest results." They also note that there could be delays in confirming participants or making payments depending on the volume of applications. If there's "overwhelming demand," they may limit the number of people who can be involved on a first come, first served basis, so if you're thinking about getting involved, don't hang around.
They also warn against "clickbait infomercials" but I would still like to cordially invite you, with no vested interest whatsoever, to take a look at this very cool Fortnite murder.
Still trying to get to grips with Fortnite? Check out our Fortnite guide hub for more tips and tricks for the game. You can also find the latest challenges in our Fortnite week 6 challenges guide.