Hell, It's About Time: Heart Of The Swarm Beta Goes Live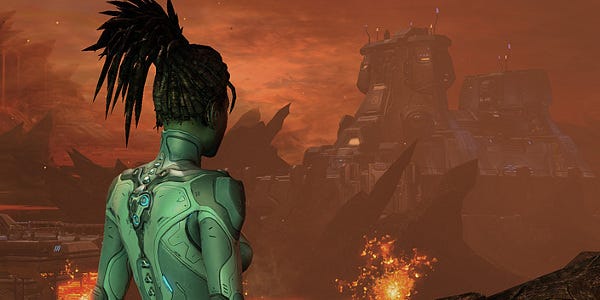 It's been quite the day for long-awaited project launches. First Natural Selection 2 got a release month, and now StarCraft II: Heart of the Swarm's beta has all its Overlords in a nice, neatly organized row. Also, I guess Farmville 2's taken to Facebook's oh-so-fertile pastures. So that's... yep. Anyway, StarCraft! The beta's officially up and running, and you could very well be in it. But probably not - because the initial round of invites went out to "a select group of pro-gamers, members of the press, Arcade contest winners, and shoutcasters." Soon, though. Sooooooooon.
On the bright side, there's no NDA, so expect a blood-and-acid-spewing parade of information to hit the Internet any second now. You'd probably like to actually participate, though, and fortunately, you've got a few options. Blizzard explained:
"We will soon be inviting other players to participate in the beta, so be sure you've opted in by clicking on the 'Beta Profile Settings' under the Account Management section of your Battle.net account. Signing up from a Battle.net account that's actively playing StarCraft II will help your chances of being selected. Note that opting in doesn't guarantee beta access."

"We'll be providing beta entry giveaways through various promotions on our sites, as well as through fansites and community VIPs. We'll have more information available on these promotions as they approach."
As for available content, Blizzard says that it's "starting off" with only multiplayer - which, if you want to read into things, suggests that single-player could potentially be added down the line. For now, though, it's all about testing new units and abilities for each race. Meanwhile, "additional Heart of the Swarm features will also become available in future phases of the beta test. More details will be announced at a later date."
There's no planned ending for this beta, either, so it may well kick around for quite some time. There is, after all, quite a lot to balance here, and Blizzard's proven impressively unafraid of cutting entire units and strategies in the past. So we'll see. In the meantime, though, I guess my main advice for getting to play some StarCraft II early would be... to play more StarCraft II. Right then. If you need more profundities, I'll be over here noticing that a lot of rock 'n' roll songs totally use the same few chord progressions.