Hollow Knight's second free expansion out next week
Free bugs for everyone!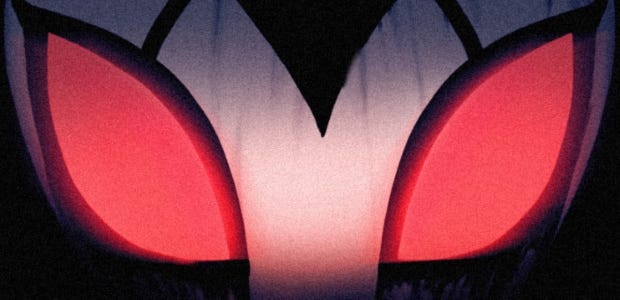 One of my greatest gaming regrets of this year is getting about halfway through Team Cherry's excellent metroidvania Hollow Knight, then getting sidetracked by a pile of work. In order to get properly back up to speed, I reckon that I'll have to start fresh, although with the rate at which they're pumping out free DLC I might just wait a little while longer.
We have previously mentioned upcoming expansion The Grimm Troupe, but now it has an official release date: October 26th, and it's bringing a lot of exciting new stuff to the already densely-packed game.
As with their previous update to the game, Hidden Dreams, The Grimm Troupe stuffs even more bugs (of the talkative insectoid variety) and gubbins into the underground. A new quest arc, new bosses, new basic enemy types and a fresh set of charms to help you mix up your playstyle.
Hollow Knight being what it is the new bosses are sure to be the stars of the show, with their predecessors being a memorable and gorgeously animated lot. Given the quality of the updates so far, I can't help but wonder what a full, paid expansion for the game would look like too. Given that one was floated as a higher-tier Kickstarter stretch goal which wasn't quite reached, I do hope one is planned. And I say this as someone only halfway through the game already.
Team Cherry say that this version of the game will also bring full Galaxy features to the GOG version of the game, including cloud saves and achievements. The Steam and GOG versions should automatically update, but Humble Store users will have to re-download the whole game once the updated version is released.
You can read the full announcement and check out a gallery of the developers' favourite Hollow Knight fan art in this official blog post.