Nightmare's Over: Dream Machine Chapter 4 Almost Here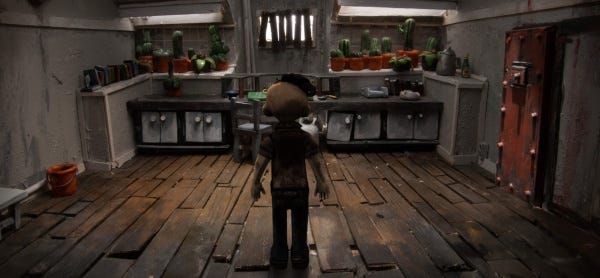 Well here's a spot of good news. The fantastic The Dream Machine series has awoken from its almost two year coma! I cannot believe it was as long ago as November 2011 that the third chapter appeared, but post time stamps never lie. Chapter 4 is due to appear on the 1st August, with promises of an enhanced look - and more importantly, a continuation of the intriguing claymation-n-cardboard adventure series.
A new trailer has been cut together, but seems to primarily contain footage from the first three chapters.
Development on chapter 4 apparently got so big that it's been split into two parts, making The Dream Machine now a six chapter game. That also suggests that the next chapter won't be so far off this time, which is splendid news. Swedish devs Cockroach certainly have their work cut out reminding people of the series after such a huge gap. As ever, it's a remindering I hugely recommend.
And that's made far easier by its price in the Steam Summer sale. You can pick up all six chapters (you'll receive the rest as they're released) for half price just now - £6.50. That's a bargain for the three chapters that are already out, so definitely grab this.