OAP Attack: Drox Operative - Invasion Of The Ancients
Indefensible Ancients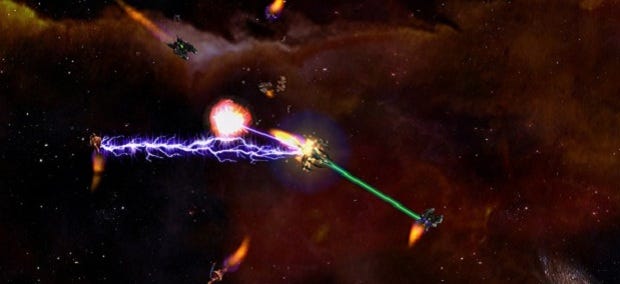 Drox Operative continued Soldak's tradition of genre-expanding ARPGs. Following on from Depths of Peril and Din's Curse, it takes the joy of looting and levelling up stats, and twins it with a dynamic world in which wars and alliances form, goods are traded, and entire civilisations can be destroyed. Along with Space Rangers 2, Drox makes me wonder whether I really need to wait for a fifty million dollar space sim before settling between the stars. There are so many worlds to experience. Obviously there wasn't quite enough in the game though because Soldak have just released an expansion, titled Invasion of the Ancients. It contains more of just about everything, including new ancient race invasion events, new components, a new Scavenger race, nineteen subraces, and more monsters and quests. Hurrah!
I can only presume you clicked 'Read the rest of this entry' because you were expecting me to copy and paste a paragraph of backstory down here. You're in luck!
Before the Drox ruled the galaxy, before they were even sentient, there were older races now known as the Ancients. Using their Operatives, the Drox crushed and enslaved most of these races. The rest fled known space. When the Drox turned on their own Operatives, the Drox were utterly destroyed. Newer races emerged and thrived in the power void, never knowing the menace waited. Seizing their chance, the Ancients are invading to take their rightful place in the galaxy, as rulers! Thirsting for revenge, the Ancients can't harm the extinct Drox, but they can crush the next best thing, the Drox Operatives.
Wait, so the Drox were the bad guys and the Ancients are only coming back for revenge? But on the wrong people. And they want to rule the galaxy as well. Silly Ancients!