Paradox announce new grand strategy Imperator: Rome
The ultimate Caesar pleaser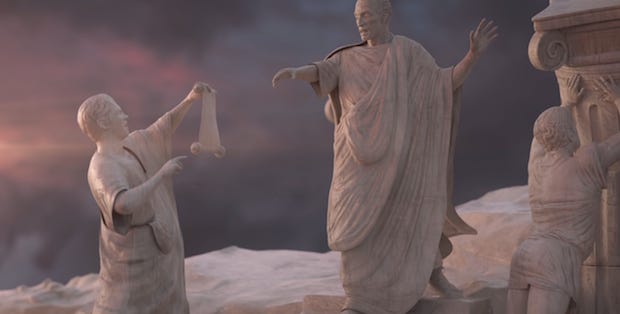 I think we've all been there. You've centralized power by taking over most of the known world. You're feeling pretty chill about your choices and how you've bent the continent to your iron will. That's when some of your buddies are like "nah brah" and you get super-stabbed to death. Not chill. Not chill at all. Well, now you can bring home all the fun of this highly relatable situation, via Paradox Interactive's upcoming grand strategy title Imperator: Rome.
The folks behind such titles as Crusader Kings 2 have brought their eye for detail to that whole Ancient Rome thing. Cultural and political legacies that gave birth to Western Civilization are thrown into a bag and shaken up, as you're given the chance to remake history in your own image. Be the next Alexander or Caesar, or etch out a tale even more terrible. Make the ancient world tremble under the ruthlessness of Kevin. Kevin the Terrible. Or just Kevin. Maybe one name is even scarier than explaining why it is scary? Kevin. Yeah. That feels right.
Paradox promises that this is the most complicated, intricate map and game they've ever built. Build your country from the base level of individual characters, each with their own skills, on to the high level of dictating government styles for all of your subjects. You're meant to balance your factions and keep your generals happy, but that might be easier said than done.
The Mediterranean will never be the same. Not after Kevin.
Check out the trailer below:
You can follow along with the game's development on Steam. Or follow along via the game's official site.
Imperator: Rome is scheduled for a 2019 release. We'll have more announcements and coverage from PDXCON 2018 as the weekend goes on.