Ring in the Lunar New Year with Steam's latest sale
Wishlists revamped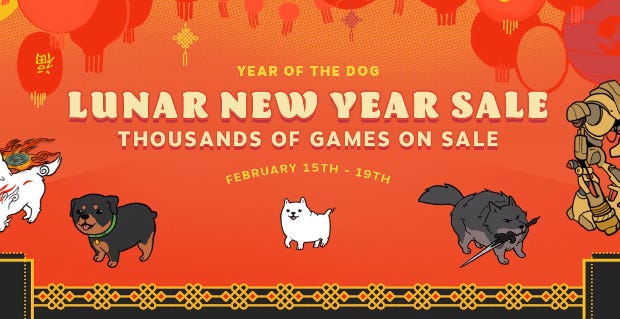 If you go on Twitter, where every second image is of a dog being cuddled, rated, or dressed up as a Star Wars character, it's a reasonable assumption that every year is the year of the dog - however Valve, not to mention the ancient Chinese zodiac, are here to tell you that's not the case. As of today, it legitimately is the year of the dog, which is why Valve's latest sale is adorned with images of famous game pups including Okami's Amaterasu, Half-Life 2's DOG, and I, er, don't recognise any of the other doggos.
The Lunar New Year sale is a short one, running from yesterday until Monday February 19th, so if there's owt you like the look of you might want to get on with it. Adding the games to your basket, sighing in exasperation at all your other unplayed titles, and then moving them to your wishlist, reasoning that you'll wait for a steeper discount before taking the plunge.
Speaking of which, Valve have tinkered with the way wishlists work. There's a good chance you have eighty billion games on your wishlist currently, so you might be interested in the new filter options. You can now filter wishlisted games by price, discount or platform. You can also exclude early access games if you're not in the mood to romp around an unfinished survival game, or filter out VR ones, if you don't fancy stubbing your toe on the coffee table this afternoon.
If you don't make the most of wishlists, it can be a right chore wading through Steam sales to find the best deals, so here are a few highlights I recommend.
The Thief series is quite alarmingly cheap at the moment - look, here's Thief Gold for just 86p/$0.97/€0.97, or the entire quadrilogy (including the flawed but atmospheric reboot) for only a few dollars/quid/euros more.
You can also grab the thoroughly Dark Soulsy Salt and Sanctuary for chump change (chump change being equivalent to £6.79/$8.99/€8.99 at the current exchange rate).
Meanwhile, the terrific, slightly less Dark Soulsy Metroidvania Momodora IV is on sale for 40% off, bringing the Symphony of the Night-inspired platformer down to a thoroughly reasonable £4.19/$5.99/€5.99.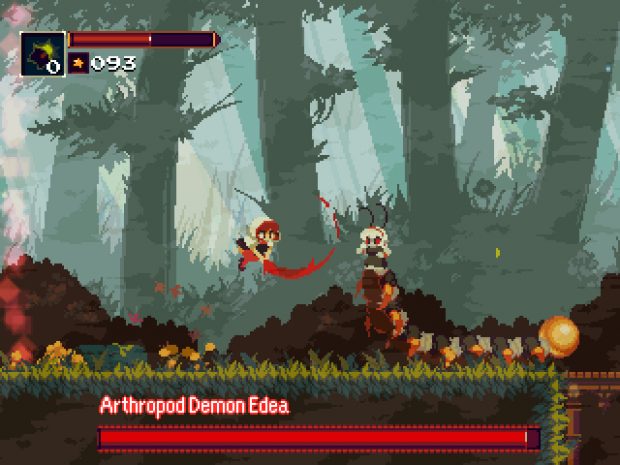 I mentioned One Way Heroics the other day, so if the JRPG roguelike tickles your fancy, know that it's cheap as chips for the next few days. You can grab the game itself for just £1.14/$1.74/€1.49, or bundle it with the expansion for not much more.
Offworld Trading Company is probably the best strategy game I've played, offering fast-paced economic RTS skirmishes that are no less brutal for lacking direct combat. The current 50% discount has been had before, I think, but £7.49/$9.99/€9.99 is still a great price for Mohawk's game.
If you're looking for more tailored recommendations, Steam seems very keen on doing that for you lately, so if you log into the store you'll find a near-endlessly scrolling pile of discounted games Valve thinks you'll enjoy.