Sunless Sea Update Adds Main Storyline, Of Sorts
Diamond (update) in the rough (sunless) seas.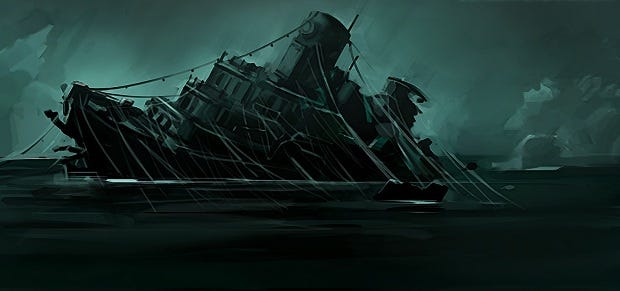 I've been ignoring all the talk of how good Sunless Sea is in favour of waiting until it's finished, but it's now so close that it's becoming harder to resist. It'll leave early access in February and a new update brings it "tantalizingly close to the finished article," according to the devs.
Stop tantalising me, devs. It's mean.
We celebrated Sunless Sea for its writing in our end-of-year list, but aside from expanding its world, much of the updates have dealt with bringing its combat and other systems up to snuff. This latest update seems to do a bit more of that, adding weather that slows you down and reduces visibility during fights; better combat animations; new weapon characteristics; and surprise sneak-attacks from submerged enemies.
There's also, yeah, a bunch of new story stuff, including Your Father's Bones, "the closest thing to a main storyline," which has multiple endings. The full list of adds and tweaks and fixes is through at the Failbetter site.
Can I hold out from playing this for another month, or should I dive in now? Tell me.