The Logitech G915 Lightspeed Wireless gaming keyboard is on sale for Black Friday – and so is the TKL version
Big savings on two top-tier wireless keyboards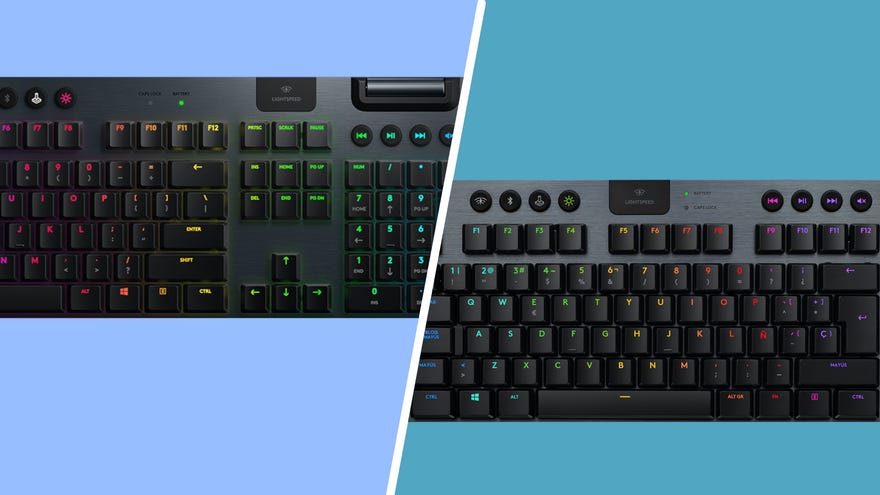 Sometimes you just gotta play the hits, which Amazon are very much doing with their early Black Friday keyboard deals. The Logitech G915 Lightspeed Wireless is an enduringly comfortable, responsive, and strikingly slim gaming keyboard that's a regular feature of sales events like Black Friday and Prime Day, and once again it's on sale now – both in the UK and in the US.
This time, it's also being joined by its tenkeyless little brother, the G915 TKL Lightspeed Wireless. This shares the same finely-crafted, all-mechanical build and solid wireless connectivity of the full-size model, merely cutting the number pad in pursuit of a smaller desk footprint and a lower price.
UK deals:
US deals:
Both are brilliant keyboards for work and play, and although they're normally at the very highest end of the peripheral price scale, these Black Friday savings make them more attainable (if still on the premium side). In all the listings above, they're equipped with Logitech's tactile switches, which have a little bump to let you know when they register an input but are free of the clicky switch variant's potentially distracting noise.
Katharine wrote in her review of the full-size G915 that it was "comfortably the best wireless gaming keyboard I've ever used, and it's also one of the best-looking, too". These days I'm more about that TKL life, personally, though that's partly because I'm a putz who sometimes pilots his mouse directly into the side of any 'board that isn't purposefully smaller.
Anyhow, they're great options if you're after a new wireless keyboard. On the wired side, the Cooler Master SK652 is still going for £45 – chump change for a full-size mechanical model.
We're keeping track of all the best Black Friday PC gaming deals. Head over to the main hub for highlights across all kinds of PC hardware, or you can check out our more specialised guides, like the best early Black Friday SSD deals, the best Black Friday gaming keyboard deals, and more.