Dragon Age lead designer Mike Laidlaw joins Ubisoft Quebec
But on what? Who knows!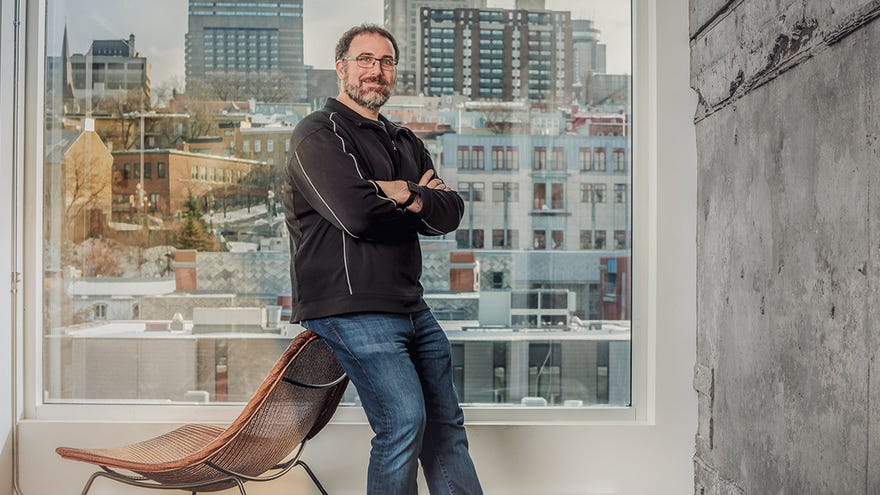 With BioWare starting to mutter about Dragon Age again (and rumours saying they'll announce DA4 this week), here's one person who won't be involved: long-running designer and director Mike Laidlaw, as he's joined Ubisoft Quebec. Laidlaw [not to be confused with Half-Life writer Marc Laidlaw -ed.] left BioWare in 2017 after 14 years, where he'd been a lead writer on Jade Empire, a lead designer on the first two Dragon Age games, and the creative director of Dragon Age: Inquisition. He doesn't reveal what he's creatively directing at Ubisoft Quebec, the studio behind Ass Creed Odyssey, but says it's "truly interesting" and "exciting."
"Alas, I can't discuss exactly what I'm doing, but I will say it's exciting enough to make me move half way across the continent," Laidlaw said in his announcement today.
He's consulted on several games since leaving BioWare, and his nine-month stint at Ubisoft Quebec on a mysterious unannounced project apparently convinced him to stick around.
"In my months working with the team here, I've been really impressed with the combination of passion and raw talent in the studio," he said. "If you've played the excellent Assassin's Creed Odyssey – which was principally developed here in Quebec City – you already have some taste of what that combination can produce."
Call me a wild-eyed maniac, but I speculate this project may be an open-world murdergame with many sidequests and things to collect. And biceps I just wanna drown in.
As Ubisoft explain in their own announcement, they're big into Quebec these days, with a second office and hundreds of new positions in the province in recent years.