Portal 2's Perpetual Testing Initiative Initiates Next Month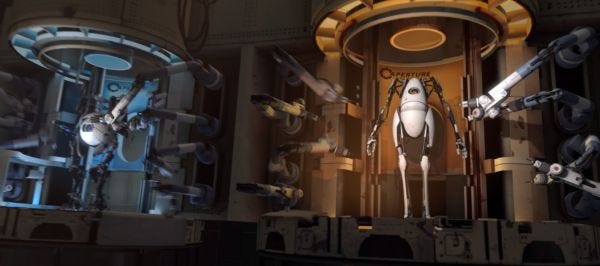 As hinted at March at GDC, Valve have now announced the imminent release of a puzzle creator for Portal 2. It's going to be called the Portal 2 Perpetual Testing Initiative, it's going to be out on the 8th May, and most of all, it's going to be free.
It's a puzzle creator that will allow the easy sharing of creations to other Portal 2 players, via the Steam Workshop, with options to publish, vote, and download. And a download will automatically install it within the game. I'd like to see that integrated entirely into the game, so you don't have to switch out to access it. If not, they've got two weeks to fix that. Get to it, Valve.
Edit: An anonymous source tells me that I'm an idiot, because it's all integrated within the game.
So that's more free content just over a year after release. How dare they treat us this way!