Siege It: Neverwinter's First Beta Weekend Tomorrow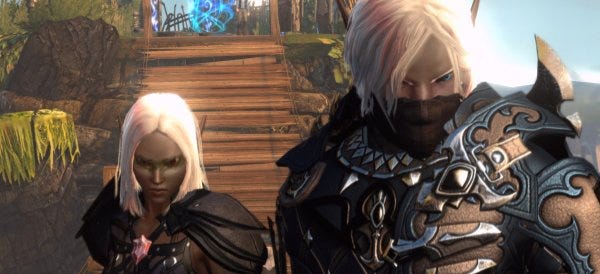 I've kept Neverwinter at arm's length. I don't know what to think about it. I loved NWN2, and while the series more immediately lends itself to the shared world of an MMO than other BioWare properties, I've got those fan-nerves of seeing a completely separate studio take it on. But then that studio is Cryptic, they of the glorious City Of Heroes, so... I get in a muddle. The good news is, the first beta weekend is coming up tomorrow, so minds can start to be made.
Thinking about it, keeping a game at "arm's length" is a pretty meaningless statement. All games I play are, by the nature of PC controls, at the end of the length of my arms. Anyway, that aside, those who've signed up and been selected should find their way inside the game over this weekend, and RPS has secured a spot in there too.
If you want in, you can buy the Founder's Pack for guaranteed access to all three beta weekends. Although what actually ensures access is madly unclear. One page of their site suggests buying any Founder's Pack will do it, from the mad $200 one to the sensible $20 one. But then the Founder's Pack page states that only the $200 and $60 includes beta weekend access, with no mention of its inclusion in the "Starter Kit". Why is it every single MMO ever makes this information so incredibly opaque? Anyway, I've chased Perfect World for some clarity.
In the meantime, they've been releasing some ludicrously lavish and completely pointless CGI trailers, concluding with today's third part, so let's have them all in one go.
Part 1, in which nothing happens:
Part 2, in which some stuff does happen:
And Part 3, in which lots happens: