Someday You'll Return brings us back to Silent Hill kinda
I'm worried I might be the bad guy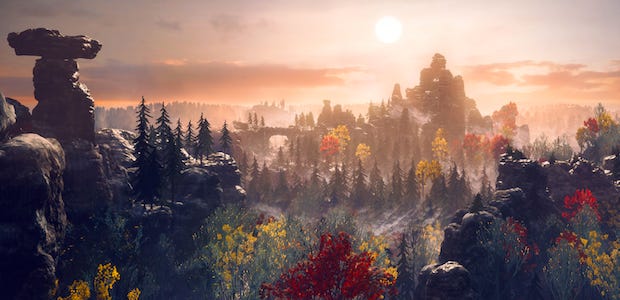 Saying that something is like Silent Hill is, at this point, like being a gigantic idiot and comparing something that isn't Dark Souls to Dark Souls. (I stand by it. Don't @ me.) Or like calling everything Lovecraftian. Unfortunately, there's really nowhere else to go with this one. Someday You'll Return is leaning in hard on everything that would make a great first person Silent Hill experience, and oh god (or gods) (or lackthereof) does it look like the Czech-based team is going to stick the landing.

You're a dad and your daughter Stela keeps running away. This time she's gone for good maybe, but you also have the means to track her. Also -- and get this -- maybe reality isn't everything it appears to be? I know, right? Anyhow, you start down a perilous journey INTO DARKNESS which looks like it plays like Firewatch, if the fire was actually in your soul instead of the dumb woods.
The title has a release date of 2019, but I hope that's just a trick of my mind and, in fact, the game is already in my Steam library. No. No such luck. Okay.
The game is also set in the forests of Moravia, which is based on real world locations that are all hikable. In fact, the dev team suggests that you should go visit those locations now. If anyone is in the Czech Republic and would like to go look around there -- for what is DEF not an ARG game of some sort -- please report back to us.
Check out the nightmarish trailer below:
Just, uh, gorgeous looking game. Hints of the film What Dreams May Come in there, right?
You can add the game to your wishlist right now in that ole Steam store.