Best Black Friday graphics card deals 2023
Your best chance to get brand-new gaming GPUs on the cheap
Even the most recent, weirdly costly GPUs can't keep their prices up forever. The best Black Friday graphics card deals are on hand to restore a little sensibility to this often turbulent corner of PC gaming hardware, with discounts on the latest Nvidia, AMD, and Intel cards.
This is a particularly welcome development for Nvidia's GeForce RTX 40 series, which offer best-in-class ray tracing performance and a powerful framerate-boosting tool in DLSS 3 frame generation – but usually in exchange for big money. I'm not saying Black Friday will cut the cost of an RTX 4080 down to that of two carrots and half a cabbage, but there are definitely savings to be made here.
---
Best Black Friday graphics card deals
Below you'll find the best Black Friday graphics card deals for both the UK and US, ordered by rough GPU power. If you're looking for entry-level cards, for example, those deals are near the top of each list, while the 4K mega cards are at the bottom. For an awful lot more hardware bargains, our main Black Friday PC gaming deals hub is the place to be. We also have a list of the best Black Friday gaming monitor deals, should you need a screen that more ably shows off your new GPU's power, and a guide on how to install a graphics card, so you can get it up and running ASAP.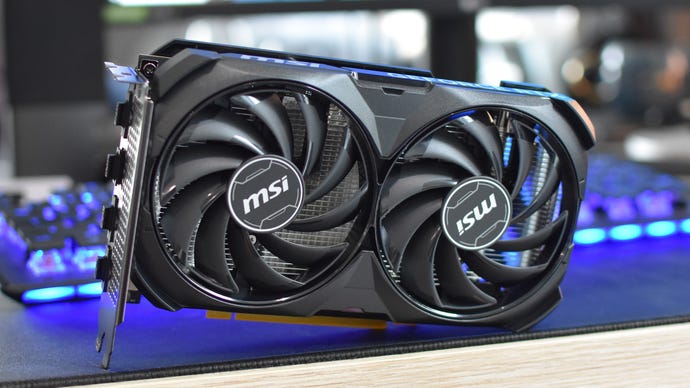 UK deals:
US deals: