Best Black Friday SSD deals 2023
Let the savings begin on high-performance NVMe, SATA and external drives
The best Black Friday SSD deals present a timely opportunity to drag your PC's storage firmly into the 21st century. Yes, mechanical hard drives can provide more capacity for the money, but SSDs are almost incomparably faster – and between natural price decay and these seasonal deals, it's never been easier to get a good one for minimal investment.
What's more, the speed of SSDs are increasingly making them outright essentials for certain games. Starfield simply won't run properly when it's installed on an HDD, while the likes of Cyberpunk 2077: Phantom Liberty and Ratchet & Clank: Rift Apart play much smoother with an SSD to launch from. Don't play any of these? Your PC will still boot and transfer files much, much quicker if you have Windows running off an SSD, so you'll always benefit from making the upgrade.
Installing an SSD is dead easy as well, though before buying a new NVMe drive, be sure to check that its PCIe interface is compatible with your PC. A PCIe 3.0 SSD will work in a motherboard that supports PCIe 4.0 drives, but not vice-versa.
---
Best Black Friday SSD deals
With Black Friday week now in full swing, these are all the best SSD deals that have popped up so far.
Looking for a new microSD card for the Steam Deck or Steam Deck OLED? You can find some recommendations, as well as many, many more sales on all kinds of PC hardware, in our main Black Friday PC gaming deals hub.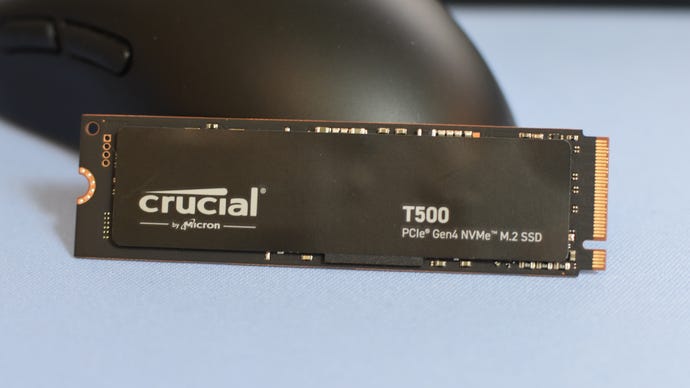 UK deals:
---
US deals: