How to get Hearthstone Hero Nemsy Necrofizzle for free
A free Warlock hero.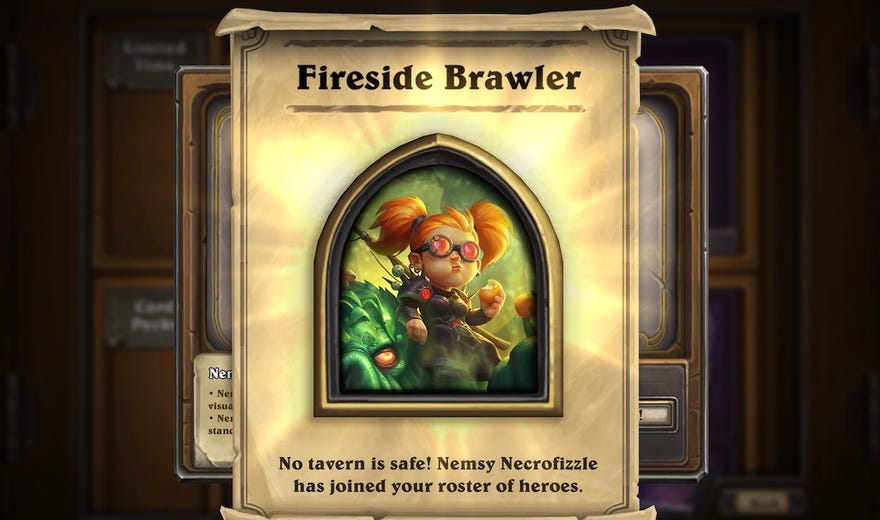 Maybe you're getting a bit bored of Gul'dan and his edgy, overly-evil ways. Perhaps Mecha-Jaraxxus just isn't doing it for you anymore. Well, the Hearthstone team are offering a free Warlock Hero for you to use, and it's easy to claim.
Normally claimed by visiting a Fireside Gathering, that's not exactly possible under quarantine, so you can now get her from the comfort of your own home.
How to unlock Nemsy Necrofizzle for free
It's easy to claim Nemsy. Just follow these steps:
Step 1: Open Hearthstone. Make sure it's updated to the latest version.
Step 2: Open the 'Store' within the game. This can be found in the bottom-left corner of the main menu, just above your friends list and to the left of the Quests icon.
Step 3: Click on Nemsy and select the 'buy' icon. It'll say 'Free!', just so you're absolutely sure you aren't having to pay.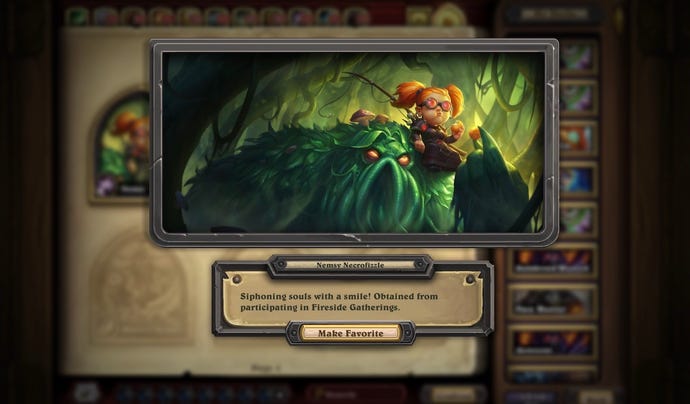 Now, all you need to do is head to your Collection, click on the Heroes icon (it's to the right of all the class icons, and the Card Back icon), and scroll until you find Nemsy. Just right click on her and select 'Make Favourite' and she'll be your Warlock Hero for the next game you play.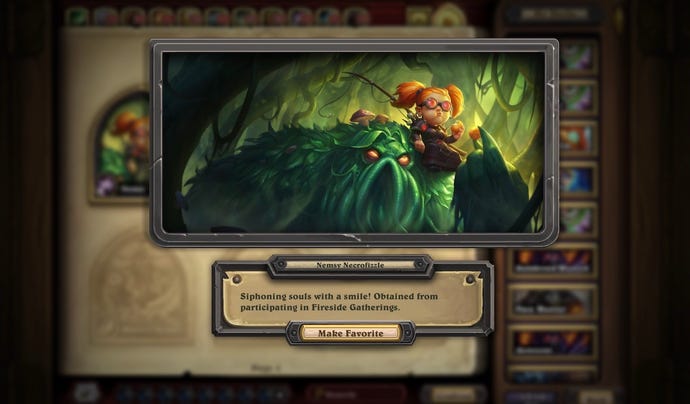 You have until May 19th to claim Nemsy, so act fast. Once you've got your Hero sorted, why not try out some of our Warlock decks? We've got the latest versions of Galakrond Warlock, as well as the rather spicy Highlander Warlock, so give them a shot with Nemsy at the helm.