Aw for... Plunkbat's 50v50 event mode delayed by 'critical error'
Oh come on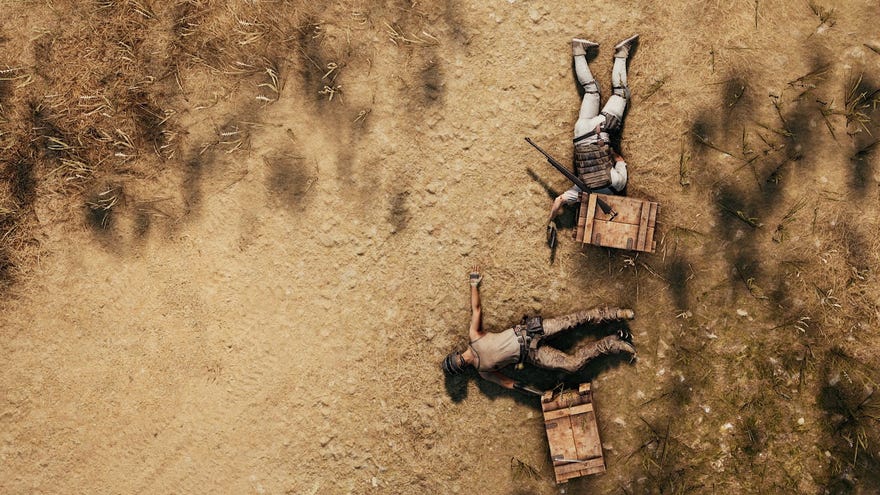 The lads are going to kill me. I promised them the stag party of a lifetime, a fifty-lad pub crawl from Zharki through Georgopol then a boat ride to Primorsk and a dune buggy race to Mylta, closing by breaking into Mylta Power in search of radioactive goop to chug. I've had special tour t-shirts printed. They've all booked this weekend off work. And now, with no notice, Playerunknown's Battlegrounds has scrapped its debut 50v50 event mode "due to a critical error". The lads are going to be gutted. They're going to kill me.
Platoon Mode was supposed to offer three days of 50v50 battling Instead, nah, nothing.
"Unfortunately, this week's Event Mode has been cancelled due to a critical error," the game's Twitter support account said this morning, 58 minutes after the event's start time. "We apologise for any frustration or disappointment this has caused."
Folks on Reddit report that the event did go live but was broken. Rather having two teams each formed of five ten-lad squads, it just had ten ten-lad squads all fighting each other. 10v10v10v10v10v10v10v10v10v10 rather than 50v50. Rather than run the event broken, salvaging it in a weird way, they scrapped it.
No substitute event is replacing Platoon this weekend. PUBG Corp say not to expect Platoon next weekend either, and that it vaguely "will return at a later date."
Which is unfortunate. I do so enjoy the 50v50 modes in Fortnite battle Royale and was looking forward to living it up with the laaads this weekend. And this is embarrassing considering the much-vaunted 'FIX PLUNKBAT' campaign of patches and improvements currently going on.
I'm glad I only had time to get half the ERANGEL EPIC PUB CRAWL OF ABSOLUTELY BLOODY LEGENDS OCTOBER 2018 stops tattooed on my back before this was cancelled; would've felt a right fool with the full list.