Let's Prey: the second part of our video playthrough
Commentated playthrough of Prey's first hour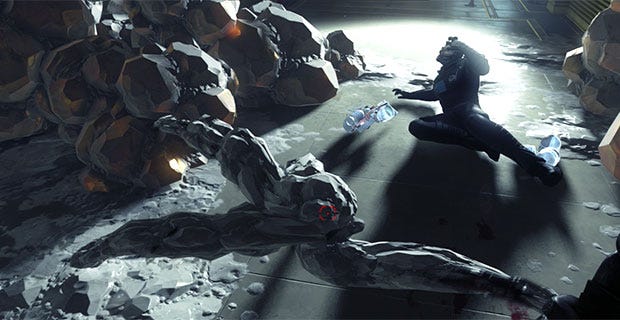 Here's the second and final part of my hour-long narrated playthrough of Bethesda and Arkane's upcoming shooter-me-do, Prey [official site]. N.B. Contains spoilers for the opening hour of the game, but nothing beyond that.

Afraid I had a number tech issues with this one, hence both the delay in posting, the slightly more lugubrious tone and some sync issues towards the end. I'll do better next time, boss, but didn't want to burn more time trying to get this one super-sparkly. If you missed it, the first part's here, the commentary-free full hour is here, and written thoughts are here.
Many things are revealed, but many mysteries yet remain. I look forwards to collapsing into a mess of paranoia once the full game's released on May 5.