Star Wars Battlefront Shows Off Death Star Expansion
Zwap zwap!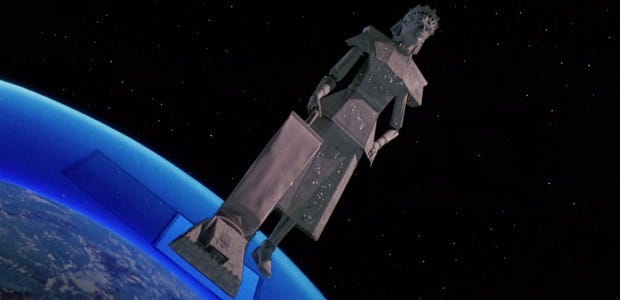 "May July the 16th be with you," as Star Wars fans say. This weekend saw Trekkies from across the world gather in London to celebrate the Star Wars Summer Holiday Special festival, which brought announcements aplenty. For starters, you'll be able to swing a glowtube in cyberspace with Trials On Tatooine coming free on Vive today. Then there's Star Wars Battlefront [official site] news. Electronic Arts showed off the Death Star expansion's space-battling, trench-running, and Chewbacca-hgrngnnrnging action in a wee trailer, which you can see below. They also said a tiny bit about the final add-on, which draws from the upcoming spin-off movie Star Wars: Rogue One.
Here, have a gander at the Death Star expansion:
"There are all-new maps, with combat taking place in space outside the Death Star, and inside the walls of the ultimate weapon," EA said in the announcement. "Test your skill by taking off and flying through a trench on the surface of the Death Star."
It'll also bring new weapons and new Heroes in the form of lizardman Bossk and carpetman Chewbacca. Death Star will be coming in September for DLC Season Pass holders, because EA had the damned foolish idea of giving two-weeks' early access to them.
As for Rogue One, its add-on is named Rogue One: Scarif and will be coming this holiday season. That's pretty much it for that.
In other Battlefront news, an offline mode is coming this Thursday. EA have said that it "offers players the option to play offline against bots in a solo mission or with a friend using co-op split screen. (Console only) Skirmish can be played on a difficulty level of your choosing and across two modes, Walker Assault and Fighter Squadron."