Stealth Aggro Rogue deck list guide - Forged in the Barrens - Hearthstone (April 2021)
Here's the Barrens Stealth Rogue variant.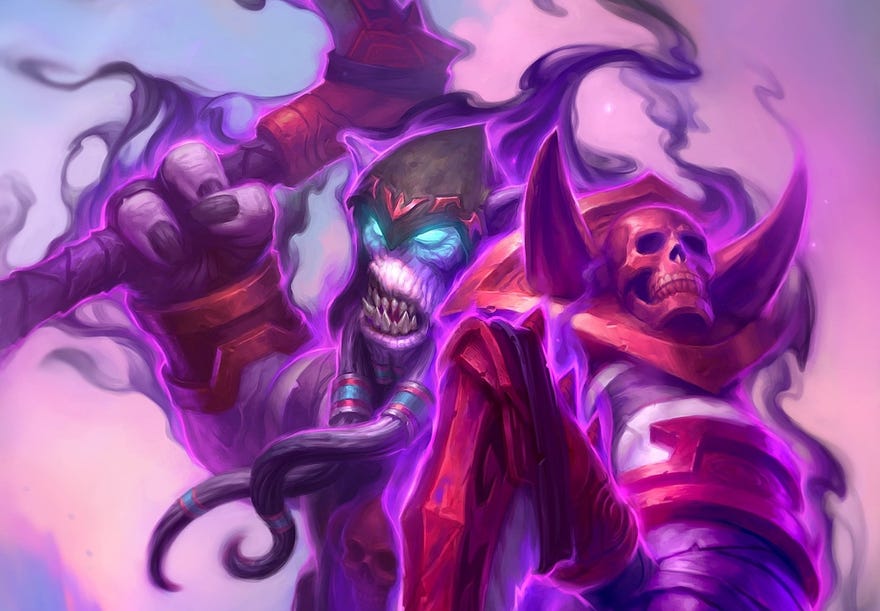 Our Stealth Aggro Rogue deck list guide features the best deck list for Season 85 of Hearthstone (April 2021). You can also find some general strategy advice and a breakdown of the deck's key combos, but we will continue to add much more for Stealth Aggro Rogue over time.
Rogue and Stealth go way back to the beginning of Hearthstone. Being able to stay on the board without being attacked for a turn is super valuable, as the only counter is area-of-effect damage until you attack.
Of course, this is a deck with aggression at the forefront - don't be afraid to skip trades and go face - you do have extra late-game power in this edition of the deck too.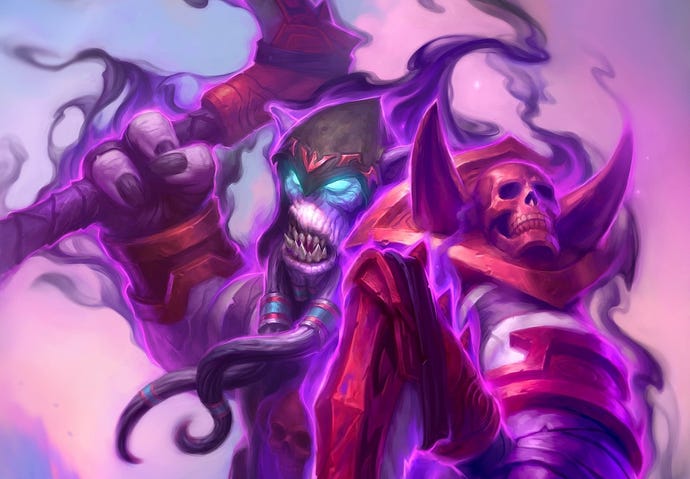 Stealth Aggro Rogue deck list and strategy
Here's the Stealth Aggro Rogue deck list we're going with for the Barrens expansion. Check back for future updates!
| Rogue | Neutral |
| --- | --- |
| 2 x Preparation | 2 x Worgen Infiltrator |
| 2 x Spymistress | 2 x Pen Flinger |
| 2 x Deadly Poison | 2 x Sneaky Delinquent |
| 2 x Sinister Strike | 2 x Nitroboost Poison |
| 2 x Prize Plunderer | 2 x Cutting Class |
| 2 x Secret Passage | |
| 2 x Wicked Stab | |
| 2 x Swindle | |
| 2 x Greyheart Sage | |
| 2 x Self-Sharpening Sword | |
Select and copy the long ID string below, then create a deck in Hearthstone to export this deck into your game.
Deck Import ID: AAECAaIHAA+5uAPPuQOqywOfzQOK1APV1AP31APn3QPz3QOB5AOq6wOSnwSUnwT3nwSWoAQA
General strategy
You have a lot of early tools, but also some plays that'll give you that extra bit of longevity to secure wins when your opponent thinks they've stabilised.
Early Game: Here's where you go all out. Spymistress is a perfect turn 1 play, and followed by Sneaky Delinquent you can easily take early control of the board. If the enemy doesn't play anything, then just go face. The same is true for all your early drops - just keep playing them on curve and you'll be doing alright. Chuck a Greyheart Sage on when you've got a Stealthed minion on board before attacking too - this'll keep you drawing.
In all honesty, you don't really want to be trading too much. You have far less late-game fuel than most decks, so get damage to face whenever you can.
Mid Game: What a treat, you've gained board control and are hitting face for decent damage. Obviously take trades you have to, but the beauty of Stealth is that you don't have to take them if you don't want to. Just keep dealing as much damage as possible and calculating lethal every single turn - you don't want your enemy to stabilise
Late Game: Don't fear if things drag on! You still have hope. Well, a tiny bit. Self-Sharpening Sword can get really, really big with cards like Nitroboost Poison and Deadly Poison, and with your ridiculous amounts of card draw (including Cutting Class and Secret Passage), Pen Flinger going face can give you the chip damage required to take your foes down bit by bit.
Of course, control decks will try to stall you out, so just keep plugging away until either they're dead or you run out of resources. For that last hurrah, Wicked Stab deals a massive six damage to anything including face, for just two mana (as long as it's ranked up and you're at the 10 mana turn).
Stealth Aggro Rogue Mulligan Guide
Get the tempo up early to finish your foes.
1. Spymistress is a free 3 damage. A great turn 1 play and a minion your opponent will have no choice but to deal with.
2. Self-Sharpening Sword is the best card to keep in this deck. A lot of your cards are far more powerful when combined with a weapon, and this is one you'll want to be swinging at all opportunities directly at your enemy's face.
3. Greyheart Sage is the perfect minion to hold onto, ensuring you have card draw with your Stealthed minions and don't run out of steam too quickly.
Stealth Aggro Rogue tips, combos and synergies
Stealth Aggro Rogue is a fun one - here's how to make it work best:
- Swindle is a 2 mana draw 2 which requires another card to be played before it. Preparation is a great shout for that role.
- Don't forget about the damage potential of Pen Flinger - it offers a constant source of chip damage which adds up over the course of a whole game.
- Greyheart Sage needs a Stealthed minion to trigger its Battlecry, but you can play it at the start of your turn before you attack with Stealth minions and it'll still trigger.
- Always count for lethal - you have a load of instant damage available from Sinister Strike to Deadly Poison.
- Secret Passage is a ridiculously strong card, essentially letting you draw 4 cards for just 1 mana. Of course, you have to get rid of what you're already holding for a turn, but for an immediate burst of value this is going to win you a whole lot of games on its own.
- Cutting Class can be discounted to zero mana if you beef up your Self-Sharpening Sword (or Hero Power weapon) up to five attack.
- Preparation can serve a double purpose: discounting spells by two mana and activating Combo effects on the likes of Nitroboost Poison, allowing you to cast them for free.