GTA Creator Is Building Liberty City In Game Maker
GTA1 in Game Maker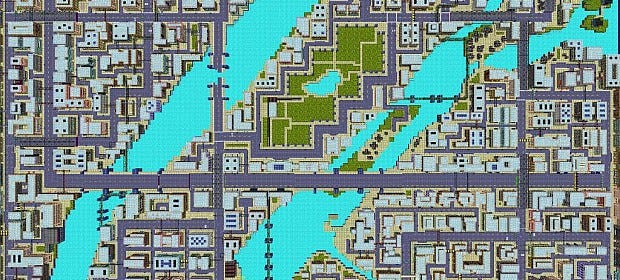 Michael Dailly created Grand Theft Auto and Lemmings in his time at DMA Design, and is now Head of Development at YoYo Games, the company responsible for entry-level game creation tool Game Maker. To help illustrate the power of Game Maker: Studio, the modern version of that tool, he's doing something cool. As reported by USGamer, he's re-building the world of Grand Theft Auto 1 in it, in 3D.

Over on Dailly's Twitter account, he's posting regular photos of his progress in re-creating the original game's Liberty City. There's nothing playable yet, and he's unsure what he'll do with the city when it's done. It's currently running in HTML5 and WebGL, which means whatever he does release should work right out of your browser without the need to install any extra plug-ins.
Game Maker has become increasingly popular as a game development tool over the past five years, but mainly for the creation of 2D games like the original Spelunky. Unity tends to hoover up most of the 3D game development, so Dailly's work with re-creating GTA is an obvious and good advert for the tool's power with polygons.
If you're like me, you played Grand Theft Auto 1 as an eleven-year-old, after talking your mother into going to the game store to buy the 18-rated game for you. If you're like me, you'd write this sentence only to make some of the other people who write for this site feel old.
More biggerer screenshots can be found at Dailly's Twitter.