Call Of Duty: Vanguard best Assault Rifle: which is the best Assault Rifle in Vanguard?
A full tier list of every Assault Rifle in Vanguard Season 1, ranked from best to worst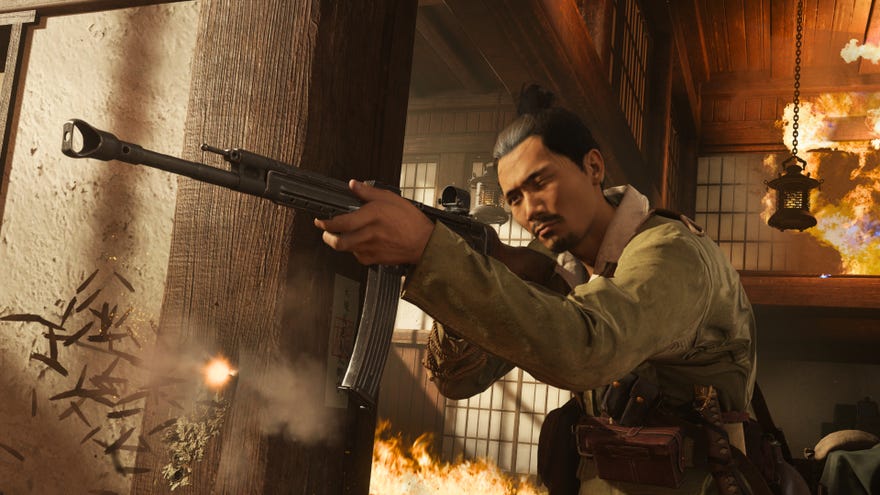 Want to know the best Assault Rifle in Vanguard Season 1? Assault Rifles are usually the most popular weapons in any Call Of Duty title. In Vanguard, they're also some of the best guns available. Below, we will rank all of the Assault Rifles in Vanguard Season 1, explaining the strengths and weaknesses of each so that you can understand the current meta.
Call Of Duty: Vanguard Season 1 introduced the Cooper Carbine, which is a short-range Assault Rifle that functions similarly to an SMG. We've updated this guide to include the Cooper Carbine and will continue to add any other Assault Rifles that come to Vanguard in future seasons. New seasons also bring balance patches and fixes which can greatly affect different weapons, so check back regularly to see how our list of the best Assault Rifles changes as the meta shifts.
Best Assault Rifle in Call Of Duty Vanguard
The best Assault Rifle in Vanguard is the STG44. If you want to create the best loadout that will allow you to laser enemies and dominate in every match, the STG44 is essential. Below, you can see where the other Assault Rifles fall in our rankings, and then read on to see how they all compare and why the STG44 earned the top spot.
Here is our Call Of Duty: Vanguard Assault Rifle tier list for Season 1:
STG44
BAR
Automaton
Volk
Cooper Carbine
NZ-41
ITRA Burst
AS44
---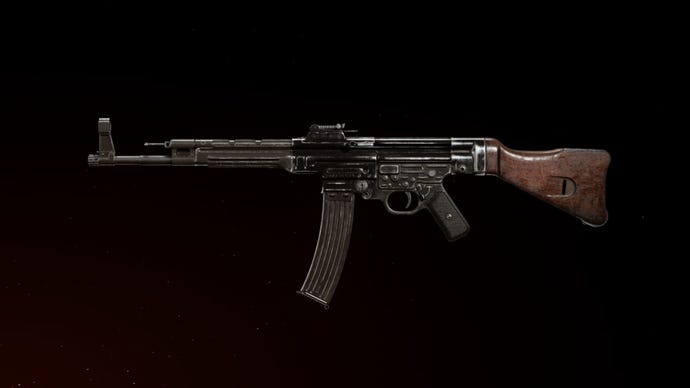 STG44 - Best Assault Rifle
The STG44 is unlocked right from the beginning in Call Of Duty: Vanguard, but don't let that fool you. This Assault Rifle has everything that you're looking for. It's powerful, accurate, and impressive at any range. It doesn't have the best time-to-kill, but this can be remedied with the right attachments. Focus on attachments that improve bullet damage and speed to make this already-impressive Assault Rifle excel. Check out our STG44 loadout and class setup for more info on the perfect list of attachments.
---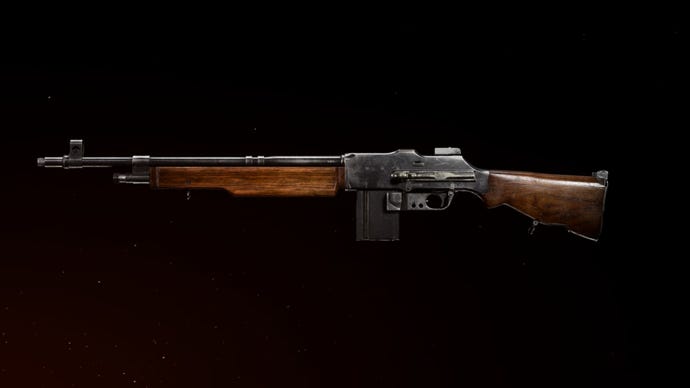 BAR - Best long-range Assault Rifle
The BAR returns in Call Of Duty: Vanguard and, as you might expect, it deals a lot of damage. It is able to kill enemies in 2-3 shots. The BAR is also extremely accurate with very little recoil, making it useful at long range. However, it fires extremely slowly, meaning that as enemies get closer, you will quickly become outmatched.
The BAR is the best Assault Rifle for long-range encounters, but you'll need to equip a powerful secondary to ensure you are effective at any range. If you equip the Overkill perk, which is one of the best perks in Call Of Duty: Vanguard, you could use an SMG or Shotgun to pack more of a punch up close. Take a look at our BAR loadout and class setup for more info.
---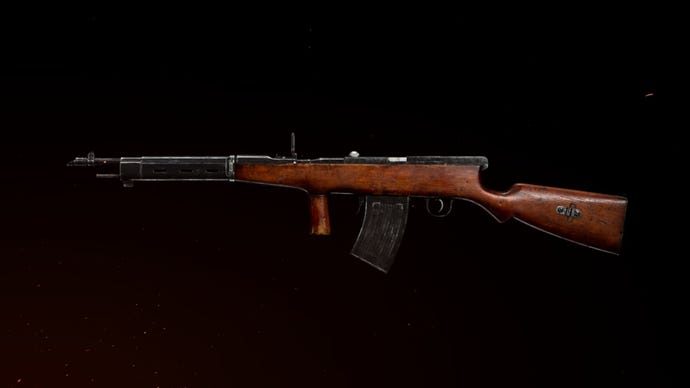 Automaton
The Automaton is very accurate, with extremely low recoil making this a strong contender amongst the Assault Rifles. With certain attachments to improve the damage range and accuracy even further, the Automaton becomes a formidable medium-long range weapon that maintains a high fire rate, giving it a fast time-to-kill. Find out how to make the perfect class setup with our Automaton loadout guide.
---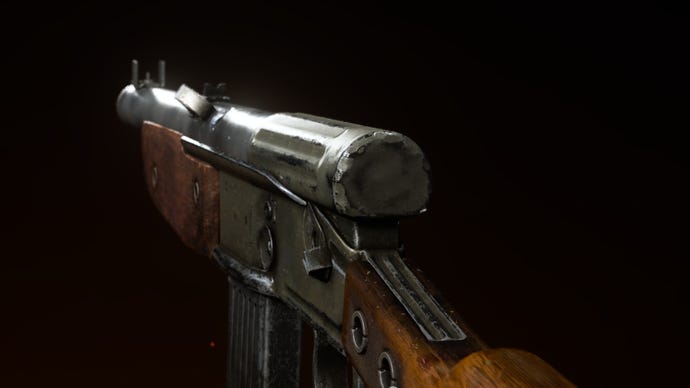 Volk
Without attachments, it's hard to recommend the Volk. It has a high rate of fire, but the recoil is uncontrollable and makes fighting at medium-long range almost impossible. However, you can equip up to 10 attachments in Call Of Duty: Vanguard, and with the right setup, the Volk becomes much more efficient. The fire rate has to be sacrificed to gain more control over the recoil, but the Volk still has a decent time-to-kill that makes it worth considering. Learn more about how to control this gun with our Volk loadout guide.
---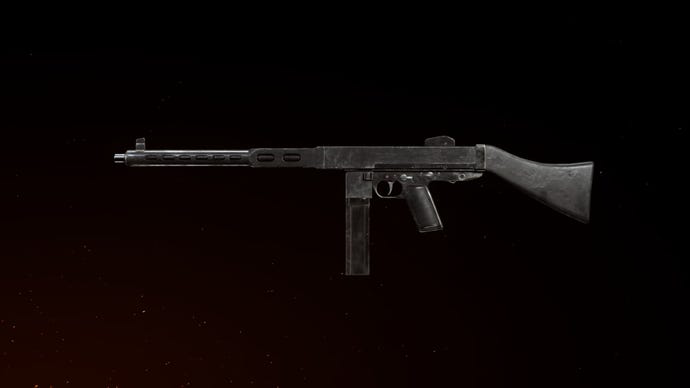 Cooper Carbine
As mentioned above, the Cooper Carbine is listed as an Assault Rifle, but it acts like an AR/SMG hybrid. Its high fire rate and low recoil make it very strong in short-range encounters, but you'll struggle to pick off enemies in the distance. This makes it less viable when compared to the other Assault Rifles listed above, but you should still test out the Cooper Carbine on chaotic close-quarters maps like Das Haus and Shipment.
---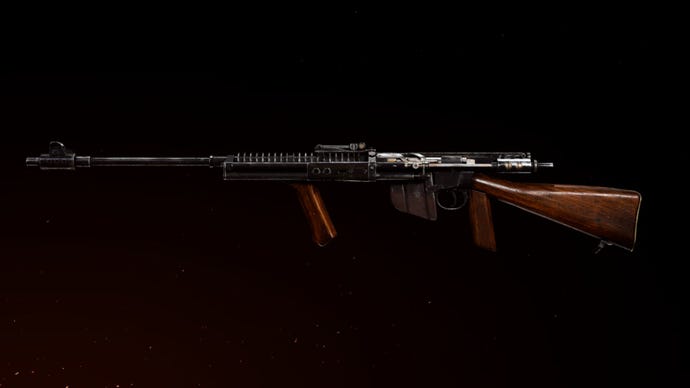 NZ-41
The NZ-41 is weaker than the BAR, but is stronger than most other Assault Rifles, able to finish enemies in just a few shots. However, the recoil is extremely difficult to manage, making it hard to remain in control for long bursts of fire.
Using short bursts, the NZ-41 can be very effective at long range. Unfortunately, the slow rate of fire compared to other Assault Rifles makes this gun struggle in close-medium ranged encounters. If you want to use this weapon, check out our NZ-41 loadout and class setup for some tips.
---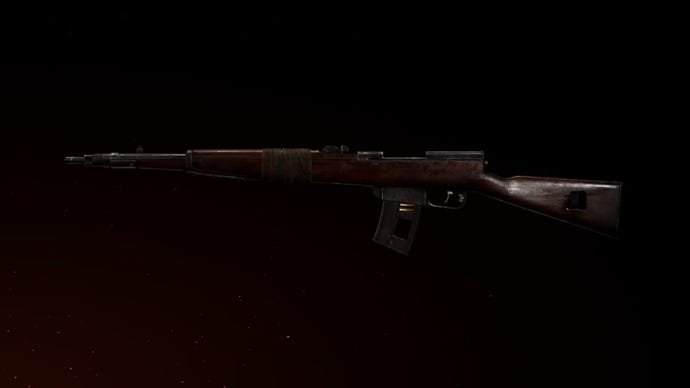 ITRA Burst
The ITRA burst is a mixed bag. Its performance largely comes down to how many shots you land in the initial four-round burst. If you manage to hit your enemy with every bullet, you'll quickly rip them apart and get the kill. However, if you miss even one or two shots, you'll have to rely on the second burst, and that's usually too late to survive an encounter.
The burst fire does make the ITRA very accurate, making it effective at medium-long range. However, guns like the Volk, STG44, and MP40 will always be better at close range, and it's much easier to make those weapons competitive with the ITRA at longer ranges too.
---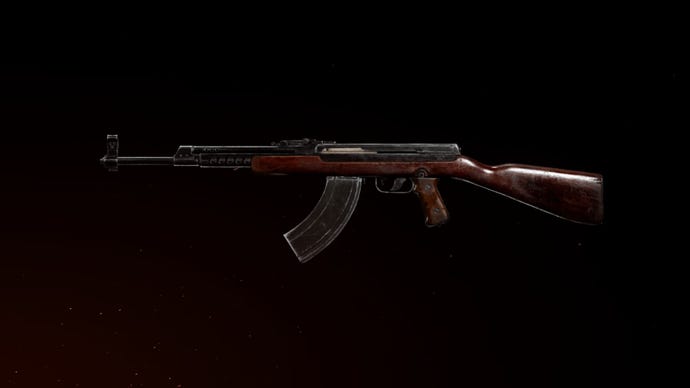 AS44
The AS44 is the worst Assault Rifle in Vanguard, mostly due to its ridiculously high recoil. It's extremely difficult to control, making the AS44 completely ineffective at almost any range. If you turn the corner and bump into an enemy, the AS44s high rate of fire could be quick enough to help you survive the encounter. However, you won't be able to compete at any other distance, and even in such close-quarters encounters, you won't land all of your shots. Find out how to make it more manageable with our AS44 loadout and class setup.
---
That covers our thoughts on the best Assault Rifle in Vanguard Season 1. If you want to compare their stats and get all of the numbers on how these Assault Rifles perform, check out our Vanguard weapon stats guide. Make sure you know how to level up fast in Vanguard so that you can unlock some attachments and make these Assault Rifles even better. If you want to attack from a distance and crack skulls across the map, take a look at our list of the best Sniper Rifles in Vanguard.