Life Is Strange: Before The Storm episode 2 next week
Life is strange though, isn't it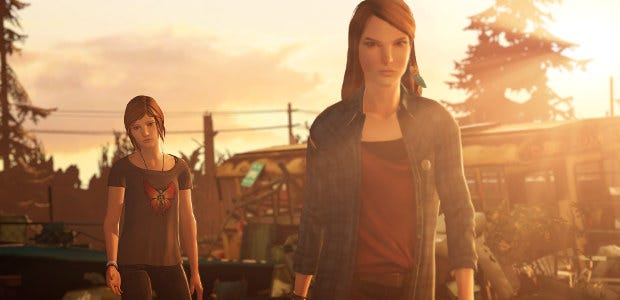 The misadventures of Chloe and Rachel will continue in Life Is Strange: Before The Storm [official site] next week. Publishers Square Enix today announced that episode 2 of the teen 'em up prequel will launch on Thursday, October 19th, and showed a little of what'll happen. Watch:
Or if you'd rather have some words, Squeenix explain:
"As Chloe and Rachel's family life continues to crumble, their friendship blossoms and the two girls discuss running away together. But before they can go, Chloe gets involved with an errand for Frank Bowers which puts her in a dangerous situation and exposes an uglier side to Arcadia Bay..."
I've not touched the prequel at all because the original game touched me at a particular point in my life but things change and this isn't what I'm looking for right now. Maybe I'll swing back round and play it, maybe I won't. But I know that Pip, my frequent partner in Strangeness, enjoyed parts of the first episode - with reservations. Do point your peepers at her Life Is Strange: Before The Storm episode 1 review.
Before The Storm will be three episodes long, though a bonus episode played as the original's protagonist, Max Caulfield, is also being made for the Deluxe Edition. That costs £6 extra, though Squeenix insist Before The Storm is complete without this and it is just a bonus.
This prequel is not made by the creators of Life Is Strange, Dontnod Entertainment, but instead by Deck Nine Games. Dontnod are also working on a new entry in the series of their own, though we don't know much about that so far.