Apex Legends Alternator stats [Season 10]
View our up-to-date Alternator stats ready for Season 10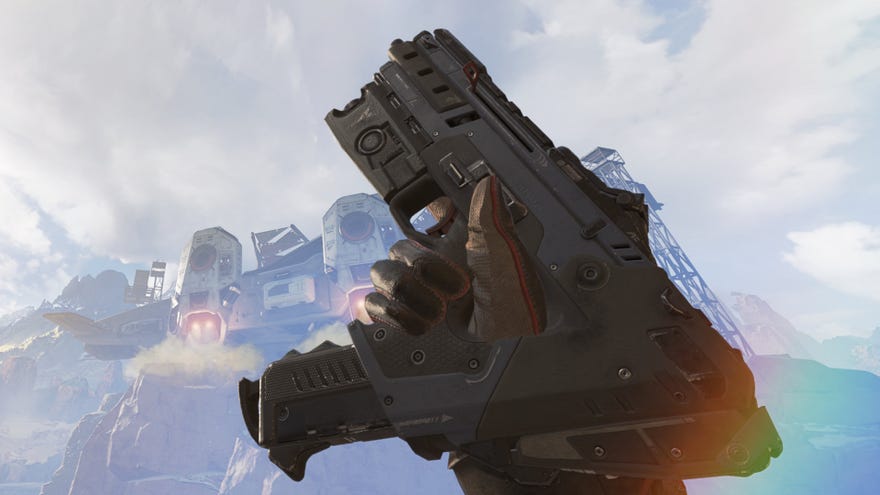 The Alternator has long since held the coveted "weakest SMG" slot in the Apex Legends weapons arsenal. But now that Season 10 has elevated it to Care Package status, is it finally a true meta weapon? Our Apex Legends Alternator guide will go through the various up-to-date stats of this automatic Light SMG.
---
On this page:
Apex Legends tips | Apex Legends Arena mode | Apex Legends best characters | Best loadout in Apex Legends | Apex Legends attachments | Apex Legends Armor & Gear | Low Profile and Fortified in Apex Legends
---
Apex Legends Alternator stats
The Alternator has received a lot of attention in Season 10. Once considered the lowliest of the SMGs, the Alternator is now the only Care Package-exclusive SMG in Apex Legends. It's a fairly solid gun with a steady fire rate and decent enough damage.
But what catapults it into top-tier territory is its built-in Disruptor Rounds effect, which allows it to deal an extra 40% damage per shot to shielded enemies. While not as powerful as the Disruptor Rounds Hop Ups that laid waste to the weapon meta back in Season 2, this means the Alternator is a quite terrifying force to be reckoned with at any stage of a match.
The below sections go through just about every statistic that might be useful to know about the Alternator SMG in Apex Legends. The first gives basic stats, the second focuses on damage, and the third section displays various handling stats for the Alternator.
---
Alternator basic stats
Weapon Type: SMG
Ammo: Unique
Firing Modes: Full-Auto
Mag Size: 27
---
Alternator damage stats
Damage (Body/Head/Leg): 16/24/13
Damage vs Shields: 22/33/18
RPM: 600
Body DPS: 160
Body Shots To Kill: 7/9/10/11/13
Fortified Body Shots To Kill: 8/9/11/13/15
Max Headshot Distance: 1500m
Projectile Speed: 19,500
---
Alternator handling stats
Tactical Reload Time: 1.9s
Empty Reload Time: 2.23s
Draw Time: 0.35s
ADS Movement Speed: 86%
---
Click any of the links below to head over to another individual weapon page within our Apex Legends series. For an overview of how gunplay works and comparative stats on all the guns in Apex Legends, check out our larger Apex Legends weapon stats guide.
| | |
| --- | --- |
| Assault Rifles | Havoc, Hemlok, R-301 Carbine, VK-47 Flatline |
| SMGs | Alternator, CAR, Prowler, R-99, Volt |
| LMGs | Devotion, L-Star EMG, M600 Spitfire, Rampage |
| Marksman | 30-30 Repeater, Bocek Bow, G7 Scout, Triple Take |
| Snipers | Charge Rifle, Kraber .50-CAL, Longbow DMR, Sentinel |
| Shotguns | EVA-8 Auto, Mastiff, Mozambique, Peacekeeper |
| Pistols | P2020, RE-45 Auto, Wingman |