Best guns in Modern Warfare 2: MW2 gun tier list
These are the best guns in Modern Warfare 2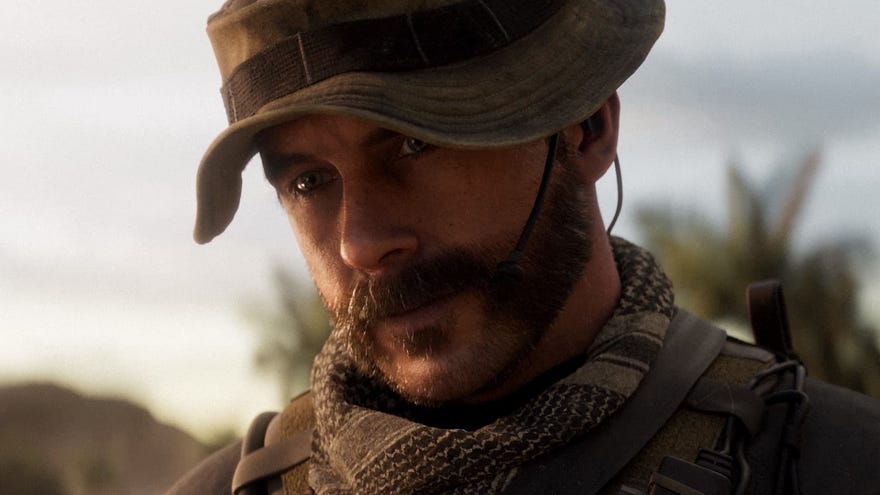 What are the best guns in Modern Warfare 2? The latest installment in the Call Of Duty series, Call Of Duty: Modern Warfare 2, features over 40 primary weapons spread out across several categories - including the all-new Battle Rifles selection. With such a packed armoury, you're no doubt wondering which guns you should pick to give yourself the best chance of topping the leaderboards.
In this guide, we've ranked the 10 best guns in Modern Warfare 2 so you can learn exactly why these weapons top the MW2 meta right now. Further below we'll reveal our tier list of all the weapons in Modern Warfare 2.
Best guns in Modern Warfare 2
Each of the 43 primary weapons on offer in Modern Warfare 2 are useful in different situations. But there are a handful of guns that are a cut above the rest, and they are dominating the meta right now. Here is our list of the 10 best guns MW2 has to offer right now.
FSS Hurricane
Kastov-74U
M4
Lachmann Sub
STB 556
Lockwood Mk2
SP-X 80
Lockwood 300
FTAC Recon
Raal MG
Below we'll walk you through each of these top-tier MW2 weapons and what makes them so powerful.
---
10. Raal MG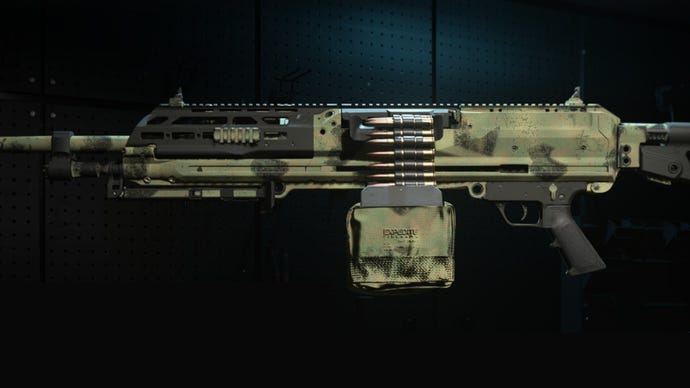 The chunky Raal MG may carry more weight than you're used to touting about a Call Of Duty map, but it's the best LMG in Modern Warfare 2 right now, and it's easy to see why once you delve into the stats. This beastly LMG is capable of killing in just two torso shots at its closest range increment, which gives it an incredibly quick time to kill. To put it in perspective, it's even faster than the Lachmann Sub.
It's also a remarkably accurate gun with excellent ironsights, allowing you to spend that one extra attachment slot elsewhere if you wish. LMGs are all rather off-meta weapons right now in MW2, but if you give one of them a go this season, make it the Raal MG. Learn how to kit it out properly with our Modern Warfare 2 best Raal MG loadout guide.
---
9. FTAC Recon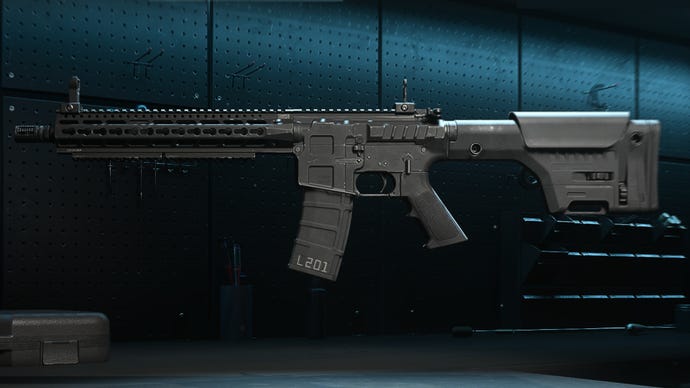 The FTAC Recon is a semi-automatic battle rifle, meaning it's slower than the M4 and SMGs listed above, but it still packs a punch. If you're struggling in medium-long range encounters and need something that can strike from a distance with accuracy and damage, the FTAC Recon is the gun for you. It doesn't have the same power as Sniper Rifles, but at medium range, the low time to kill across Modern Warfare 2 means that you'll only need to land one or two shots before bagging a kill.
It's our pick for the best Battle Rifle in Modern Warfare 2 right now. Keen to try it out? Check out our guide to the best MW2 FTAC loadout.
---
8. Lockwood 300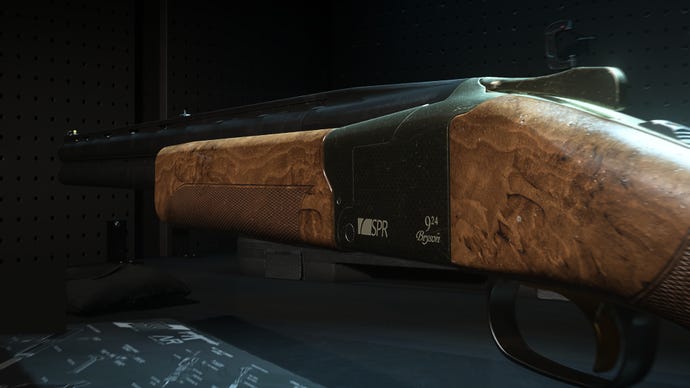 The Lockwood 300 is the best Shotgun in Modern Warfare 2 at launch, offering unparalleled range and accuracy within its class. If you focus on improving that range, you'll be able to blow enemies away from an incredible distance, making the Lockwood 300 an absolute powerhouse that your foes are sure to fear. It's not as easy to wield as others, such as the Expedite 12, but if you can master this weapon, you'll become near unstoppable.
If you opt for this weapon in your class setup, make sure to check out our Modern Warfare 2 Lockwood 300 loadout.
---
7. SP-X 80
The SP-X 80 wins the title of best Sniper Rifle in Modern Warfare 2 because it's able to get those lovely one-shot kills that you crave, while also feeling remarkably snappy and fast. It suits the more aggressive, fast-paced nature of Modern Warfare 2's multiplayer, with attachments focused on speed making it particularly good for quickscoping as you dash around.
Check out our best SP-X 80 loadout if you want to use this exceptional sniper!
---
6. Lockwood Mk2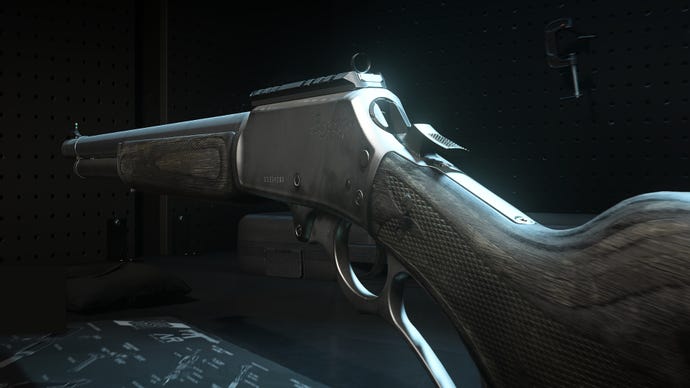 By deftly balancing damage, fire rate, recoil control, and mobility, the Lockwood Mk2 quickly became the best Marksman Rifle in Modern Warfare 2 right now. It's remarkable at a distance, of course, but the snappy speed and fast fire rate make it exceptional when running and gunning around Modern Warfare 2's smaller combat arenas. We actually prefer it to the SP-X 80 due to its forgiving speed.
It understandably won't outmatch SMGs while darting around (unless you're very good with the flick-shots), but it's a great secondary to have if you're looking for a versatile weapon that's capable at any range.
---
5. STB 556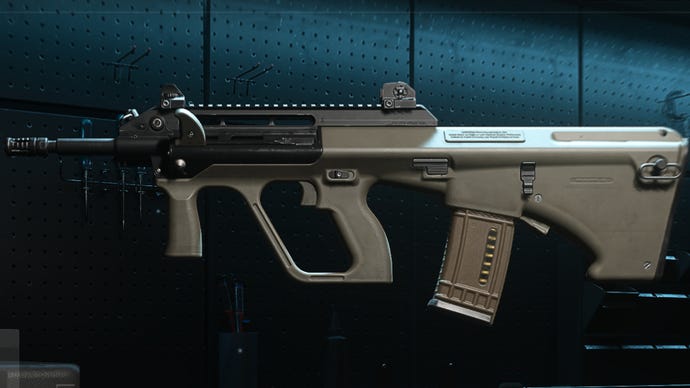 The STB 556 is a slower-firing Assault Rifle than some, but those looking for precision kills need to give it a go. It's by far one of the most accurate weapons in Modern Warfare 2, evoking the feeling of the Grau in the early days of Warzone. You'll need to wait until level 41 to get it in your loadout, but it's worth the wait.
While it isn't as effective as the M4 at close ranges, the STB 556 more than makes up for that by effectively out-ranging most of its competitors. It can pick off foes at very long distances thanks to certain attachments which almost completely eliminate its recoil, which earns it a spot on this list. And, while that power at long ranges might not always feel necessary on certain smaller multiplayer maps, we're sure leveling it up will be important when Warzone 2 drops.
If you want to use it in multiplayer, take a look at our guide on the best STB 556 loadout in Modern Warfare 2.
---
4. Lachmann Sub (MP5)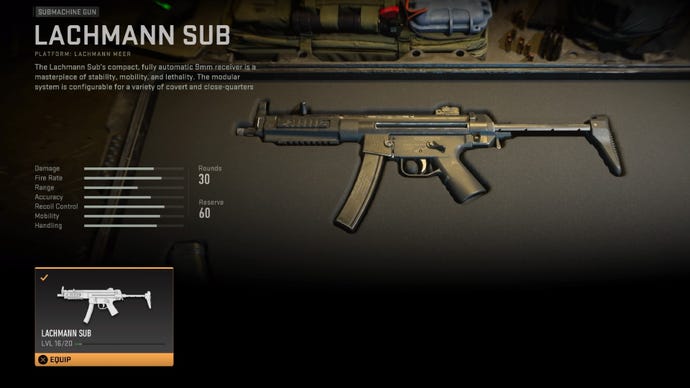 It might be called the Lachmann Sub in-game, but this weapon has another name that you're much more likely to recognise. The Lachmann Sub is Modern Warfare 2's MP5 and, unsurprisingly, it's phenomenal. It offers fast movement speed and an incredibly quick time to kill without compromising too much on accuracy. All that wrapped up in a familiar and easy to use package makes the Lachmann Sub one of the best guns in Modern Warfare 2 right now.
To learn more about the SMG that everyone wants to try out, then take a look at our best Modern Warfare 2 MP5 loadout guide, or learn how to unlock the MP5 in Modern Warfare 2.
---
3. M4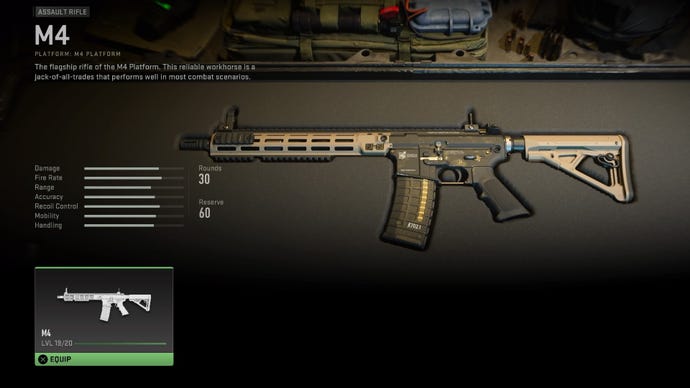 It's a tale as old as time. A bunch of soldiers running around in a 6v6 deathmatch, and every one of them is wielding an M4. Classic. The M4 is an extremely solid choice of Assault Rifle for MW2. It's fast, it's powerful, it's fairly accurate (even more so with the right attachments), and it's highly customisable, with very competitive damage and time to kill stats. What more could you want?
The M4 absolutely deserves a slot somewhere in your class setups list. Check out how best to kit it out with our best Modern Warfare 2 M4 loadout guide.
---
2. Kastov-74U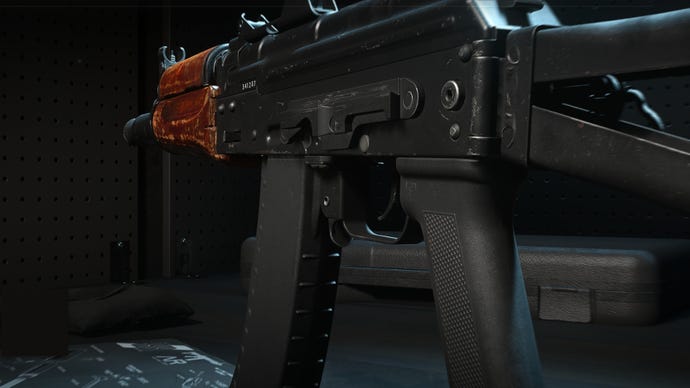 The Kastov-74U just about beats out the M4 for the title of best Assault Rifle in Modern Warfare 2, and it's quite clear why once you try it out. Acting as a hybrid between Assault Rifle and SMG (a role which works very well with the current MW2 meta), the Kastov-74U brings the stopping power of the Kastov-762 into near-SMG levels of mobility and handling. With a very competitive time-to-kill and a frame well-suited for aggressive run-and-gun plays, all that's needed is the right set of attachments to deal with the gun's recoil, and you've got one of the very best weapons in the game.
Learn how to perfectly kit out the Kastov-74U with our guide on the best Kastov-74U loadout and class setup in Modern Warfare 2.
---
1. FSS Hurricane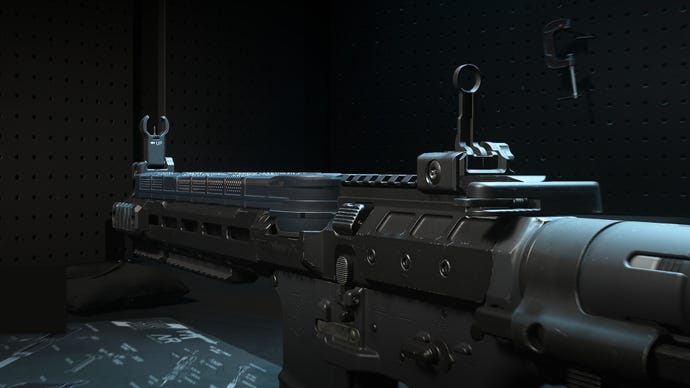 Hurricane in both name and spirit, this SMG is an absolute powerhouse, and it comes with a very forgiving and versatile 50-round mag by default. Plus, considering how laser-accurate you can make the Hurricane with the right attachments, most of those bullets are likely to hit their mark. It's a powerful, fast, and remarkably precise hybrid between an AR and an SMG, and that makes it exceptional in the current Modern Warfare 2 meta. It's the best SMG in Modern Warfare 2 right now, and the best gun in the game overall in our opinion.
Take a look at our Modern Warfare 2 FSS Hurricane loadout to learn how to kit out this weapon. Alternatively you can learn how to unlock the FSS Hurricane in Modern Warfare 2 first.
---
Modern Warfare 2 gun tier list
If you want to see how every other weapon in Modern Warfare 2 ranks, then take a look at our full MW2 gun tier list below and see where your favourite firearm resides in the current meta.
| | |
| --- | --- |
| S Tier | FSS Hurricane, FTAC Recon, Kastov-74U, Lachmann Sub, Lockwood 300, Lockwood Mk2, M4, Raal MG, SP-X 80, STB 556 |
| A Tier | BAS-P, Bryson 800, Fennec 45, Kastov 762, Lachmann-556, Lachmann 762, PDSW 528, Signal 50, SP-R 208, TAQ-V, Vaznev 9K |
| B Tier | 556 Icarus, Bryson 890, Chimera, Expedite 12, Kastov 545, LM-S, M13B, MCPR-300, Sakin MG38, TAQ-M, Vel 46, Victus XMR |
| C Tier | EBR-14, HCR 56, LA-B 330, M16, Minibak, MX9, Rapp H, RPK, SA-B 50, S0-14, TAQ-56 |
That wraps up our Modern Warfare 2 best guns tier list, but there's plenty more to learn if you want the best loadout. Check out our lists of the best MW2 perks and best killstreaks in Modern Warfare 2 if you're eager to perfect your loadout. To unlock these weapons quickly, take a look at our guide on how to level up fast in Modern Warfare 2.
---
Activision Blizzard are currently the subject of a number of legal actions, labour disputes and allegations of workplace harassment. Rock Paper Shotgun will continue to write about these issues, as well as covering Activision Blizzard games as part of our commitment to cover subjects of interest to our readers. The latest news can always be found under our Activision Blizzard tag.