Ori And The Will Of The Wisps quests: how to complete side quests
Do me a favour?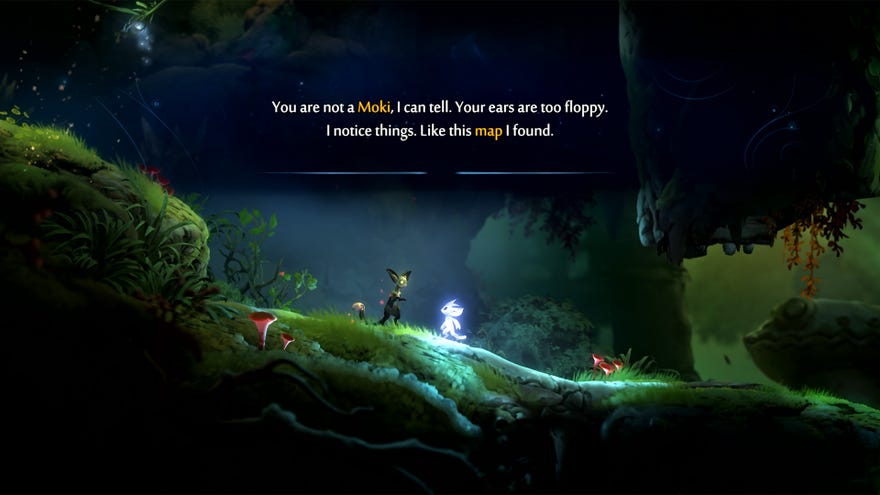 All around the world of Ori And The Will Of The Wisps, there are various creatures that want you to do them favours. They may have lost something important to them, or found something and want you to return it to its rightful owner.
Contents
What are side quests?
New to Ori And The Will Of The Wisps are side quests that you can complete to earn extra rewards. These range from everything from items to help you complete other quests, to collectable items such as Gorlek Ores. It's unclear if there are any other rewards such as life or energy cell fragments, or any other big upgrades that you should know about.
Most of the side quests rely on you finding and delivering a certain item found within the world to another creature. They can be as simple as hopping to the next area and completing a little puzzle, or entering a door and exploring an entire optional dungeon before you locate the item.
Ori And The Will Of The Wisps quests
At the time of publication, it's unclear how many side quests there are to find in the game, but we've so far found a few of them to get you started. We will be updating this list when we find more side quests and their rewards. We've separated them into the areas in which you find the beginning of the side quest. The steps taken and the rewards you get for completing the side quest will be there.
Quest starting areas
Ori And The Will Of The Wisps guides series
With that, our Ori And The Will Of The Wisps quests should be enough to get you started. We also have a bunch of guides readily prepared below that cover all sorts of things, from the locations of certain collectables, builds for Ori's skills, and strategies for the boss fight/chase sequences.